About Us
www.techrena.net is an extension to the techrena.blogspot.com blog. This Blog is written and managed by BHARATH KUMAR and DENNIS MOIRANGTHEM, Computer Science Graduates who are very much interested in professional blogging and providing technical solutions to what extent possible from our context.  We are ready to extend whatever help we are able to render to those who need.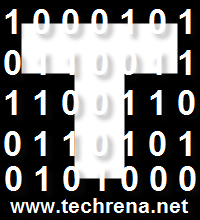 "The important thing about a problem is not its solution, but the knowledge we gain in finding the solution" – Techrena dot Net
Feedback/Contact us:Feel free to contact us about this site at admin[at]techrena[dot]net
© 2009 – 2010 Techrena dot Net All Rights Reserved

Techrena Content by Bharath And Dennis is licensed under a Creative Commons Attribution-Noncommercial-No Derivative Works 2.5 India License.
Based on a work at www.techrena.net.
Permissions beyond the scope of this license may be available at www.techrena.net.