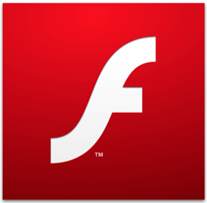 Adobe has released the final version of Adobe Flash Player 10.2, which has been in beta since December last year. Adobe Flash Player 10.2 for Windows, Mac, and Linux has some new cool features and many feature enhancements. The new release is 34 times more efficient than its predecessor.
New features in Flash Player 10.2 include:
Stage Video hardware acceleration
IE 9 hardware accelerated rendering support
Native custom mouse cursors
Support for full screen mode with multiple monitors
Sub-pixel text rendering
The ones that standout among the rest are the "Stage Video" hardware acceleration and the support for full screen mode while using multiple monitors. The Stage Video hardware acceleration speeds up the video delivery process while watching videos on webpages. According to Adobe, Stage Video hardware acceleration can play most online HD videos with just 1-15% of CPU usage on a MAC or Windows PC. Adobe has also recommended users to watch a suggested 1080p HD video to experience the new video performance enhancements after installing the new 10.2 version of Flash. Flash Player 10.2 allows you to work on your primary computer while watching content in full-screen mode in the secondary monitor.
Download Adobe Flash Player 10.2:
Download the Adobe Flash Player 10.2 from the below direct download links for your MAC, Windows or Linux computer. It's highly recommended that you uninstall the previous version of the Adobe Flash Player before going ahead with installing 10.2.
Windows (2.7 MB – Windows 7 / Vista / XP / 2008 / 2003)
Mac (5.5 MB – Mac OS X 10.4 – 10.6) Update: Link expired
Linux (4.74 MB )
If you are on Google Chrome, read our guide on how to force Chrome to use Flash Player 10.2 (based on 10.2 beta version, but still works!)