Moderating Comments in your Blog is also another workload for bloggers with the increase of spammers and spam comments everywhere. Yes you would have installed plugins to block spam comments. But some of the comments may slip in anytime. Or if the comment is offensive or is violating your policies you need to spam or remove those comments manually.
Another Important thing is that if you want to reply to a comment, then it will take no time and the commenter who needs a reply will be quite impressed if you reply as soon as it is commented.
The overhead of finding the comments one by one and moderating them is a big headache. Now in order to help you solve this problem, WordPress presents the Desktop Comment Notifies for Windows. Just install and configure your blog settings, the comments will be notified in your desktop as soon as it is posted.

Try this exciting Desktop Comment Notifier by WordPress and help yourself to regulate, all the comments live.
To start Download WordPress Comment Notifier from the link below:
Size: 3.30 MB
File: wp-comments-notifier-setup.0.11.exe
After downloading, Install it on your PC: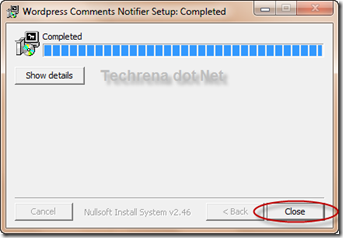 Open wp-notifier and Update your Blog settings. Enter your blog URL, Username and Password. Do not forget to put http://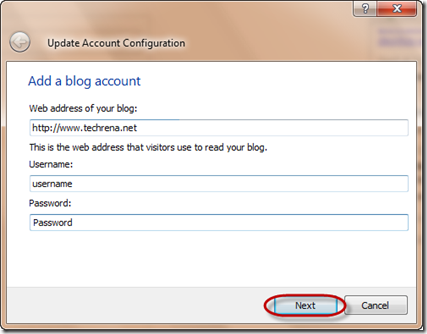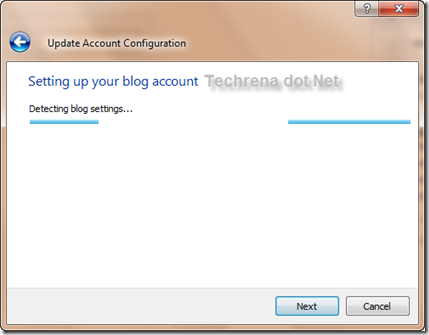 After successful Configuration you can see the Comments on your Blog. you can approve or unapprove, delete, spam, reply, edit a comment. You can set the frequency which it updates the Comments list from your blog. The Frequency is 5mins by default.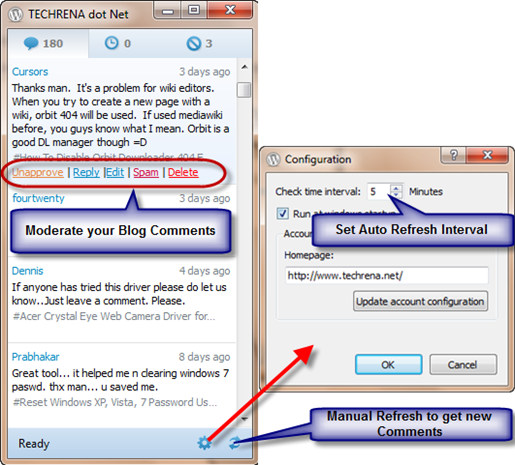 Now you can easily monitor all the comments you are getting live.