If you have following our blog posts regularly, you must have read about the post we have written on 'How to Auto Refresh a Web Page in Firefox' using ReloadEvery add-on for Firefox.
Now let's see how the same feature can be implemented in case of Google Chrome browser.
By saying auto refresh or auto reload, what we mean is that the page should automatically refresh itself at regular intervals of time.
Thanks to ChromeReload extension for Google Chrome, developed by nick.lothian.The extension when installed provides the users with options for selecting various time interval for auto-reload.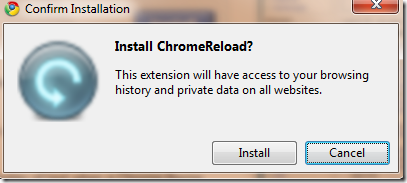 The reload interval may be from 5 seconds to 30 minutes or you can specify your own time interval in seconds if you want to enter custom reload rate for the web page.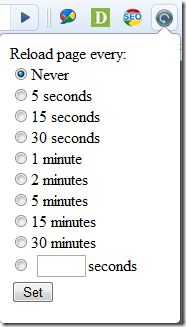 Download ChromeReload extension for Chrome.