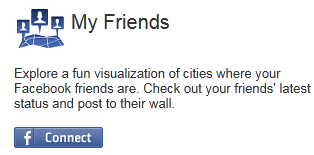 Bing Maps team has created a new app called "My friends", which pulls your data from Facebook profile to show your friends locations on Bing maps.
Just open the My Friends application, login through Facebook Connect, select "Allow" to allow the Bing Maps to connect to your Facebook profile, that's all you need to. Now the profile pictures of all your friends who have listed a "Current City" in their profile will be pinned to the map,

as you can see here: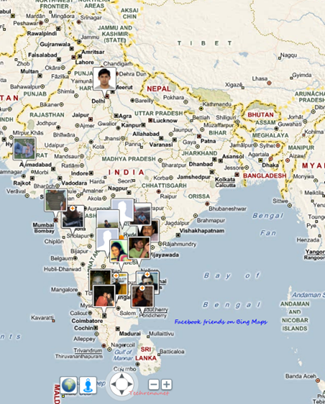 It's really fun to see all your friends location on a map like this, just click on the "+" sign that may appear above any of your friends profile pictures to see more friends located in that particular city.
Link: My Friends Map App @ Bing