Black Friday 2010 Is Here:
Black Friday 2010 is just 4 days away and it's time to make the most of the wonderful 2010 Black Friday ads (deals). if you are a gadget lover, you have every reason to be ecstatic as there are loads of discount deals available on gadgets like mobile phones, digital cameras, blue-ray players, TVs, laptops etc.
Go through all the available Black Friday 2010 deals to find the deal that suits you the best.
Walmart: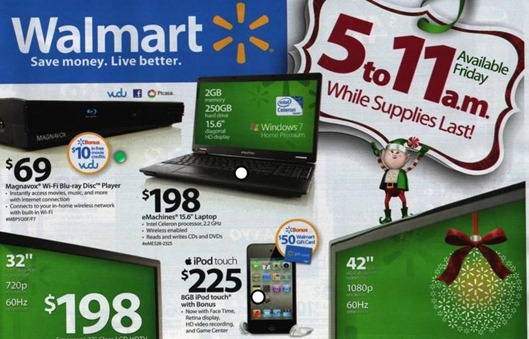 Wallmart Black friday 2010 deals are out and they look cool! Get an HDTV or laptop starting from $198, while iPod touch is being offered for less than $225.
Visit Walmart.com for more deals.
Best Buy: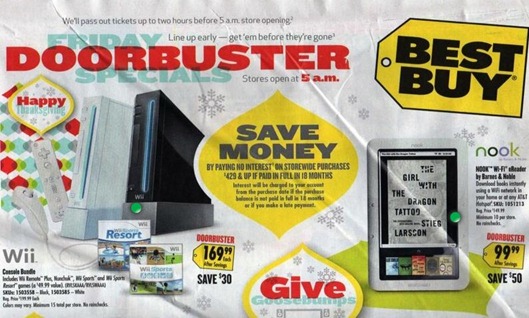 Best Buy deals for Black Friday 2010 include the Barnes & Noble's Nook e-reader Wi-Fi tablet for $99. Visit Best Buy website for more info on deals.
K-Mart: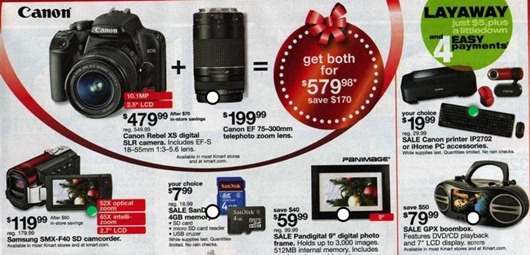 More info about K-Mart Black Friday 2010 discount deals at official website.
Staples: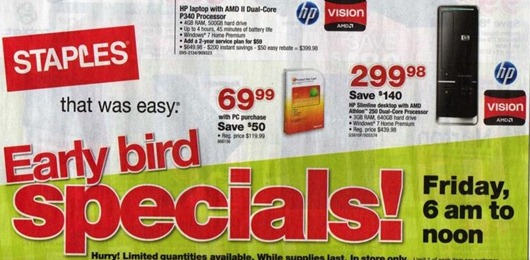 More info on the exclusive Black Fridays 2010 deals by Staples at: Official Website
More to follow..