Twitter has recently added a feature that lest us to integrate or embed any tweet in to the web pages by generating HTML code for that particular tweet.Blackbird Pie lets you embed tweets into any web page by generating static HTML tweets for posts.
1. Go to Blackbird Pie and enter the full Twitter tweet URL there (as you see in the screenshot) and click Bake it.

2. It will now generate an embeddable HTML code along with a preview to show how that particular tweet will look on your site after embedding.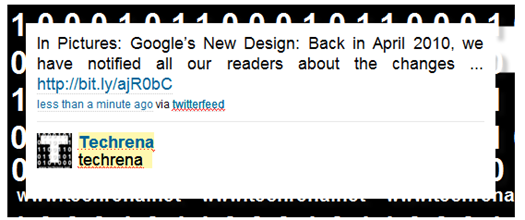 If you are not familiar with working on HTML code, avoid editing the code as far as possible.Just use copy and paste.
Don't forget to follow  @Techrena on twitter.