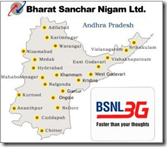 BSNL has officially launched all new third generation (3G) mobile services in Hyderabad on March 3, 2010.
3G offers more bandwidth, hence better call quality, video calling facility and much faster data transfer speeds (data download speed up to 3.6 Mbps)
As you can see from the following tariff plans, the subscribers can make cheaper calls on the net (STD-on-net @ 50 paise/ min, local-on-net @ 30 paise/ min).Data usage charges are 1 paise/10 KB
These are the tariffs for the newly introduced 3G services in Hyderabad (and soon to be launched in 29 towns in Andhra Pradesh).
New users have to buy USIM(Universal Subscriber Identity Module) available at a price of Rs. 59.
Existing BSNL subscribers can send "M3G 120" to 53733 for free migration to general 120 plan (Prepaid), existing BSNL postpaid customers can send an SMS "M3G25" to 53733 for free migration.
Prepaid Tariff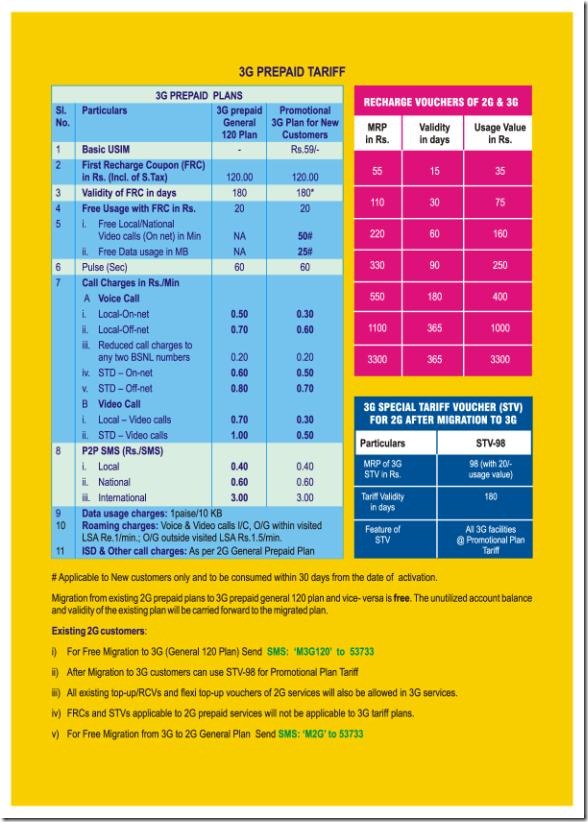 Postpaid Tariff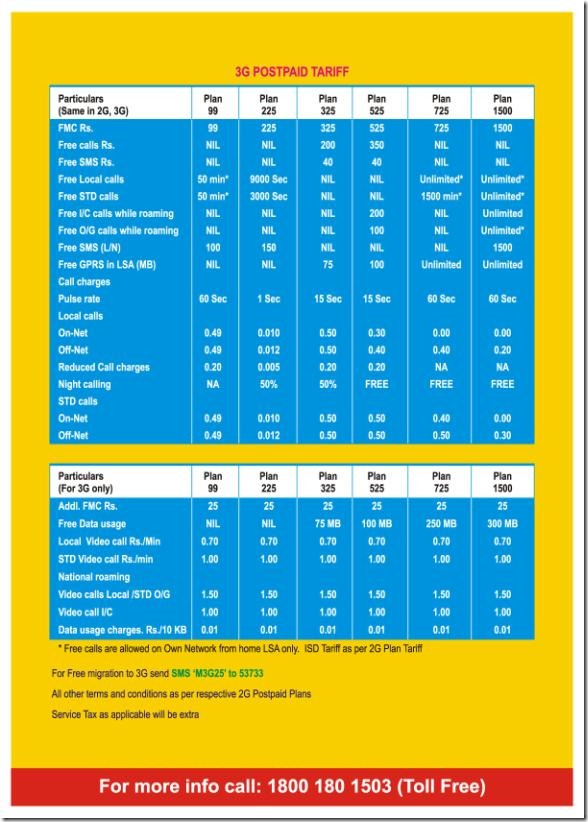 Looking at the tariffs, we can easily conclude that this isn't quite useful for internet browsing, as there is no plan which offers unlimited data usage.
BSNL is offering a promotional offer of free talk time (50 mins both local and STD) and free data transfer( 25 MB).
Toll Free number for enquiries on 3G services is 1800 180 1503
for BSNL prepaid broadband plans in AP (launched sometime back), read BSNL Prepaid Broadband Plans