We, all the Windows users are very much used to the famous Windows + L shortcut to lock the computer when we are moving away from the system. This is just fine and serves the purpose. I have just come across a small Windows freeware that lets you lock your computer while keeping a transparent layer of your desktop screen at the background.
So you would still see the the desktop as it is, the same way as it appears if it had not been locked. But the only catch is that you need to provide the password to actually get into the system. Thus you may even tease others by allowing a sneak peek at your desktop while not allowing them to enter into it.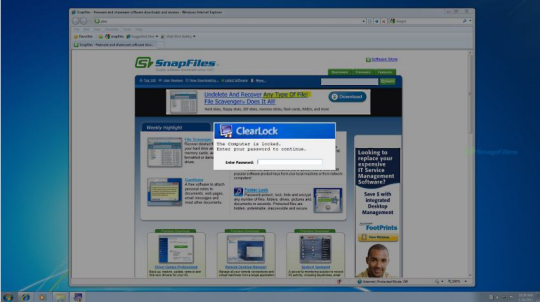 Download the ClearLock from the link that I have added below and run it. It will ask your for a password. When you confirm the password, the screen gets locked.
Download ClearLock [Link: Official site]
via [Digital Inspiration]