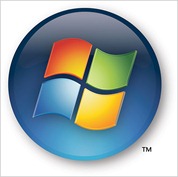 Are you the one who extracts the most of the multitasking from your computer by simultaneously opening too many applications and switching back to one another.But when it comes to closing all application, it's a bit difficult to close the each application one by one , isn't it?
What about closing all the open application windows at once with a single click ? Yes, that's what the tiny program "CloseAll" from ntwind has too offer.
Just download the latest version of CloseAll from the links given at the bottom of the post and extract it to the program files (C:\Program Files\) on your hard disk.For easier access drag the CloseAll.exe to your desktop or Quick Launch Bar pin to the taskbar in your Windows 7.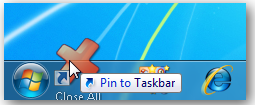 Now just click on this shortcut to close all application windows that are currently open.You calso make use of the advanced option to exclude certain programs to be closed by CloseAll, by adding a exclusion list,
to add a simple exclusion list, go to the CloseAll shortcut properties and go to Shortcut tab, find Target under this tab.Add -x="app-to-exclude.exe": for example:
-x="explorer.exe|firefox.exe|msnmsgr.exe"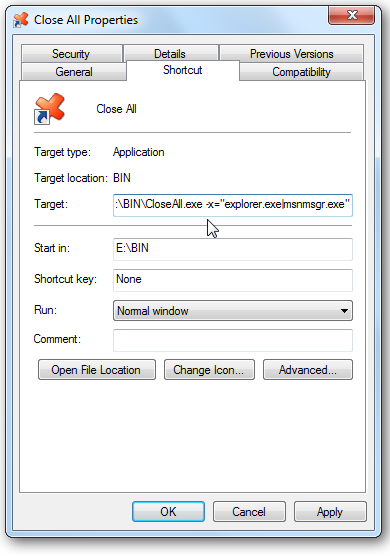 Click OK and save the settings.So now if you click CloseAll, all application windows except the Windows Explorer, Firefox and MSN Messenger will be closed.
Download CloseAll (Zip file, 36 KB)