Component Directory Lockdown in Firefox 3.6:
Firefox until now has been allowing third party contributions to be added to the application's components/ directory.However starting with Firefox 3.6 (Download), they have decided to change this.The reason? To minimize the Firefox crashes.
Usually components that are being added by these third party contributors in this way would be invisible to users and cannot be updated nor can they be managed through Firefox add-on manager.Even worse is that they can't specify the version of Firefox with which they are compatible, thus creating problems and compatibility issues when you upgrade your Firefox.
The above reasons are good enough for the Mozilla team to think about closing the door for third party softwares access to component directory.
In Firefox 3.6 (including upcoming beta refreshes), we're closing the door. Third party applications can still extend Firefox via add-ons and plugins the way they always could, but the components directory will be for Firefox only.
Q. This is fine, but what are the other alternatives for me to install these third-party sofwares in my Firefox?
Ans: Firefox from now on allows third party softwares in Firefox only as add-ons (as XPI additions).So these developers just need to change their packaging of their software to XPI- based approach.Nothing needs to be done on the Firefox users part though.There is a migration document available for the developers for more directions on the changes they need to make.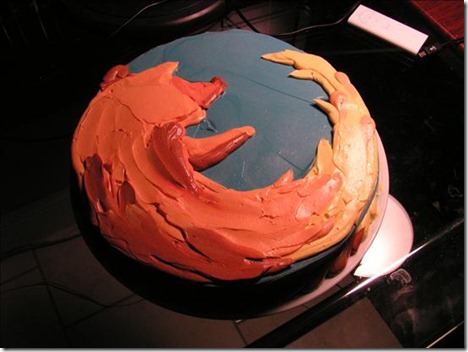 [This special cake in the above pic was designed for 5th anniversary of Firefox part @ Bangkok]