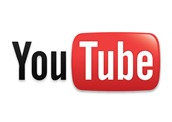 GIFs are always the preferred choice if you want to embed any short video (length typically less than 10 seconds).This allows users to quickly watch the video as animation instead of waiting for the video to load fully which also requires a user's click to start streaming.Also these GIFs can be used as avatars for your profile on web forums.
You can easily make an animated GIF from any video on your computer using desktop programs like Adobe Photoshop or Camtasia Studio or VirtualDub.
Even though you can download any YouTube video and save it to your PC and convert it into a GIF, but then you may want a direct conversion tool that doesn't require you to download the video and do the conversion for you online, right? Here's a website GifSoup, that will do this for you for free.
1. As a first step, register yourself for GifSoup.
2. Now go to GifSoup and enter the YouTube video URL in the box and click "Create Gif".

3. Now you will be taken to the customization page, where you can preview the video, and also enter your custom parameters like custom video length etc.Click Finish to complete the conversion process.[Note that there's a 15 second limit on the length of the video, as the output file size will increase upon the increase of the video length].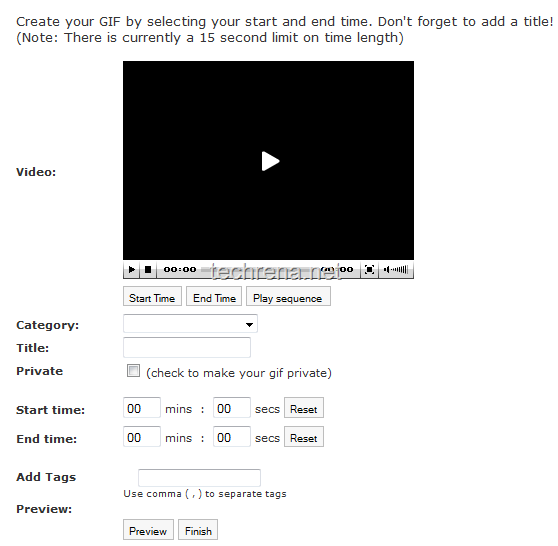 4. Now your converted GIF will be shown on another page.Click on the image to download the GIF.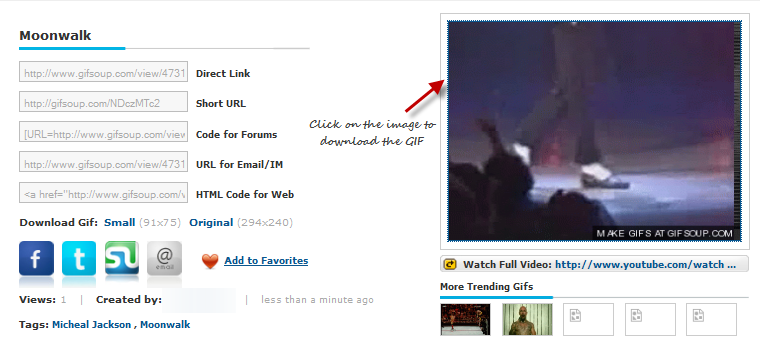 Sample Output:
Here's the converted GIF of a  YouTube video that I have got after conversion.