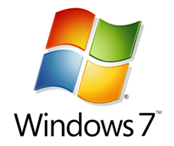 Are you using any third party software or any registry hack to copy the path of any file or folder in windows? Do you know that Windows 7 allows you to copy the full path of any file right from the context menu itself? Here's how you can do this:
Use Shift + Right-Click on any file or folder and you will find "Copy as path".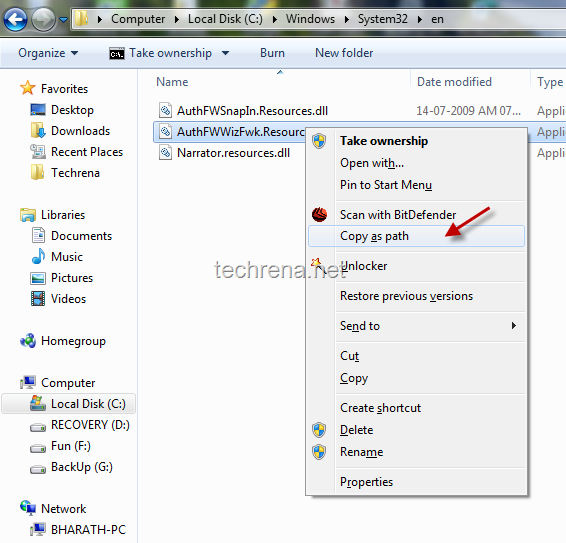 You can now use the copied file path from the clipboard anywhere including in a command prompt DOS window: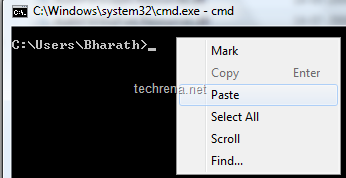 This is very helpful if you are using some commands via the Windows command prompt (DOS windows) that needs the full path of the files on which the DOS commands are used.
Hope this tip helps you.You may also subscribe to our RSS feed via email for more tutorials under Windows 7.