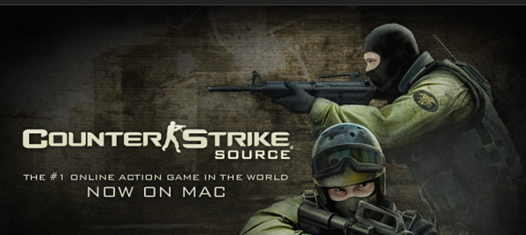 Like we have posted earlier about the Counter-Strike: Source for Mac release, it's now official. Counter Strike: Source for Mac is now on made available for sale today at a price of $6.80 (it's two- thirds of the usual price) for the next two days. This is now available with an additional "major update" (both for Windows and Mac).
The new updates brings features like new game summary, start screens, and 140 additional achievements. The update also adds an end-round MVP and a death cam as well as updated Stream and standard game feature enhancements.
If you just buy a one copy of Counter Strike: Source, you will automatically given access to that particular Valve and Steam title (here Counter-Strike: Source) on both the operating systems Windows and Mac, and Mac users can play with Windows users and vice-versa (cross-platform play).
Download / Buy Counter-Strike: Source for Mac online