Sometimes we want to save a DVD or CD as a backup as the DVDs and CDs are always vulnerable to damages and scratches. We all know the lifetime of a Disc, whether it may be DVD or CD.
Making an ISO image files from a disc as a backup is a good method to save the data and store them lifelong. This is not the only reason for making an ISO file. We may save our own custom files in an ISO.
We need a tool to make our own ISO file. Lots of tools are available. Here we have used MagicISO for creating the ISO file. Follow the steps below:
Step 1: Download MagicISO from filehippo.com. Its a shareware.  Install it after download.
Size: 2.93 MB
Step 2: Open MagicISO. You can rename the disc name to your choice. Then go to the location where the files are present which you want.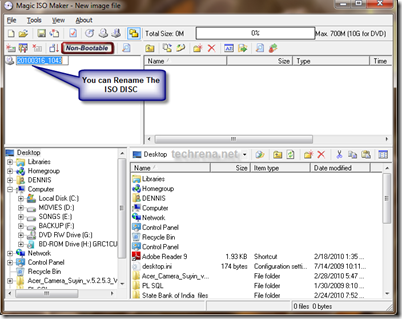 Here we have taken an example of saving Windows 7 DVD as a back up in ISO image. This example requires a bootable disc. Making the disc bootable is not mandatory if you are burning other files.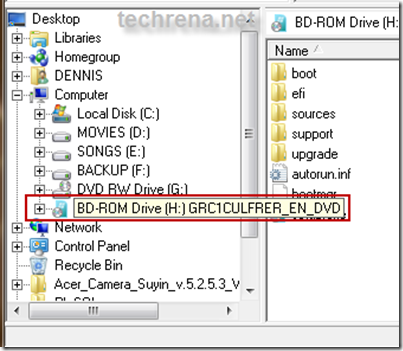 Step 3: Select the files and add it to the new disc.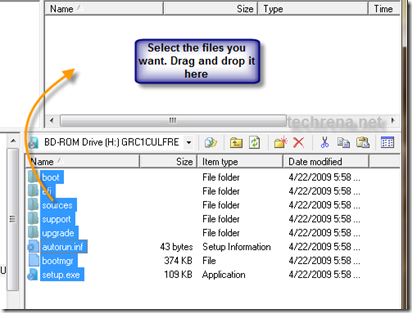 Step 4: If you want to make your disc bootable then. Click on add boot image button. Select the boot file.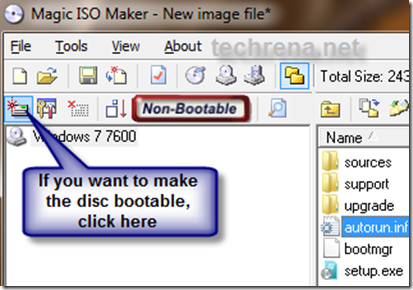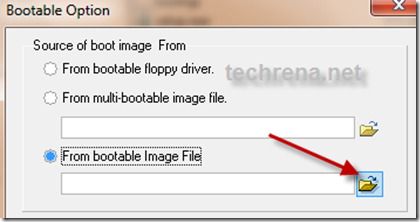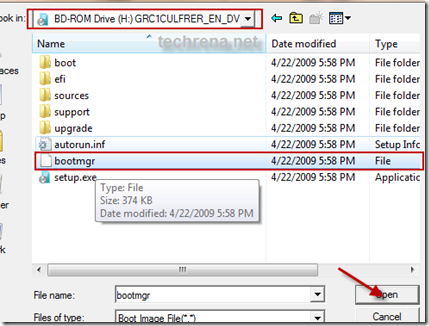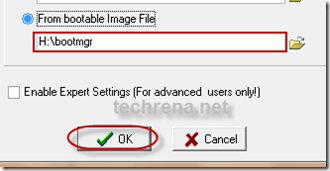 Step 5: Now you can either burn the content to a DVD or save the files to an image ISO file. To save the file, click on save, select the location to which you will save the file, and give the file name.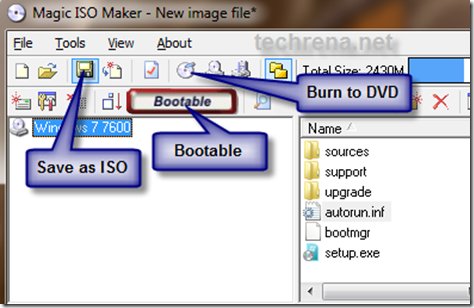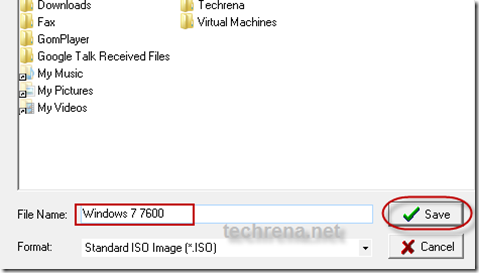 Once you have selected to save the file, the process will start. Once done, your ISO file is ready. You can load it to a Virtual Drive or burn it to a disc any time you want.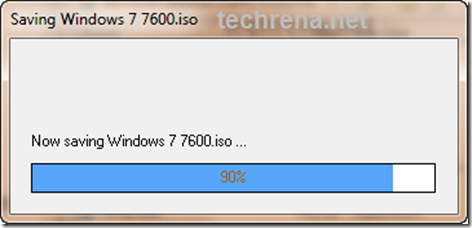 Additional Information: MagicISO is a shareware which is available for buying from www.magiciso.com for full features. Using this tool, you can open, create, edit and extract CD/DVD image files, and it can convert BIN to ISO formats and back. You can use it to make ISO files from DVD/CD-ROM or hard disks, with bootable information included.