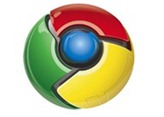 Google has started shipping the Google Chrome browser with a built-in PDF viewer since the release of Chrome 8. Even when you install native PDF readers like Adobe Reader of any other applications to view the PDF files on your system, Google Chrome will automatically disable the browser PDF plugins and enable the built-in PDF viewer. But the built-in PDF viewer in Chrome has got some limitations compared to a standalone PDF viewer. If you want to disable the built-in PDF viewer in Chrome, follow these steps:
1. Type about:plugins in the Google Chrome address bar and hit Enter.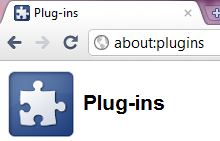 2. All the plugins installed in the Google Chrome will now be shows in the window. Scroll down the list until you locate "Chrome PDF Viewer".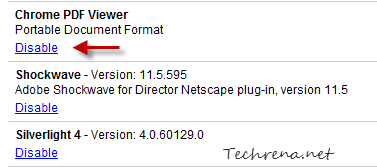 3. Click on the "Disable" link under the "Chrome PDF Viewer".
Google Chrome's built-in PDF Viewer will now be disabled and all the PDF files from now on, will be opened using the external PDF reader plugin that you have installed. In case you want to activate the built-n PDF Viewer in future, just follow the step-1 and click the "Enable" link under "Chrome PDF Viewer".