Many Facebook users while signing up, normally ignores to setup their notification settings that they normally ignore to setup notifications settings and as a result, they start receiving too many emails for various actions taken on Facebook involving that particular user.This at times may be annoying for those who usually spends good amount of time in Facebook involving in many actions in the social networking site.If you want to disable such notifications from Facebook, this is what you must do:
1. Login to your Facebook account , under the Account menu on the top right screen, click on Account Settings.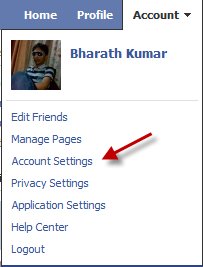 2. Now under the My Account, click on the Notifications tab.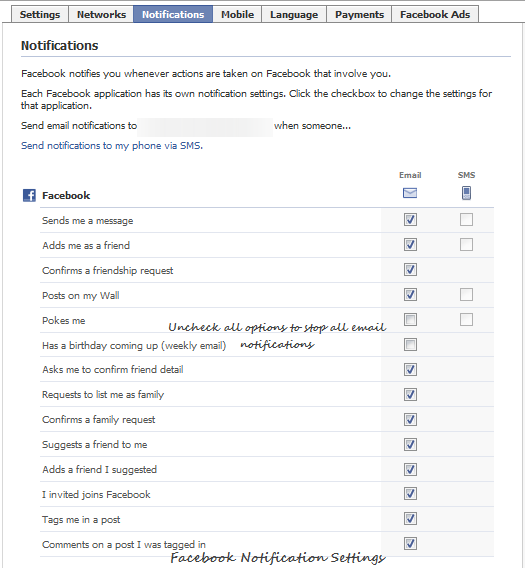 3. Check against the notifications for which you want to notifications via email or SMS.Uncheck against all to stop receiving all email notifications.
That's it, you will now be able to control your email and SMS notifications as you wish.
You might also want to read our guide on how to setup Facebook page for your site.