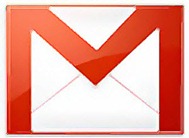 Gmail's conversation view is without any doubt, one of the key factors that has helped Gmail emerge as the most used web based email program on the internet. While the normal users like us enjoy related email messages being grouped into threaded conversation messages thus making your inbox not to be cluttered with mails, but there have always been some people who don't like this feature, as they like the traditional or classic way of email, the one with unthreaded messages. For those minority uses, who still want to see their mails in the traditional format, without the threaded conversation view, Google has just added the feature that lets you enable or disable this feature for their accounts.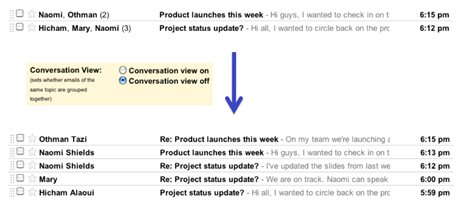 Follow the steps to disable the conversation view in your Gmail:
1. Log into your Gmail account.
2. Click on the "Settings" link on the top right corner. Alternatively, you can click on this link once you are logged in, this will directly take you to the Gmail settings page.

3. Under the "General" tab, find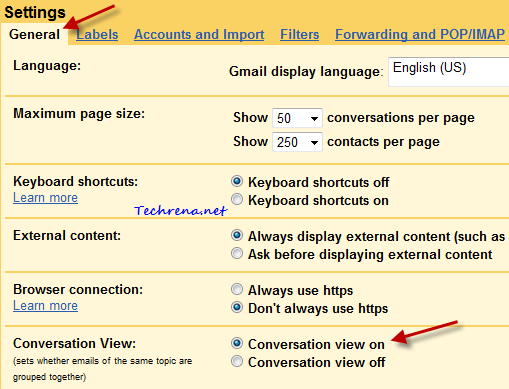 4. By default, the conversation will be set on. To disable the threaded conversation, select "Conversation view off" button and click "Save changes" button.

From now on, you won't see the email messages being threaded to form conversation view. So any reply or related message that you get to a particular mail will be shown with the corresponding symbols as the case with any other classic email clients (for instance you will get RE:.. for any reply you get to the mail that has been sent by you).