Users who have earlier used Windows 7 beta test versions, might have observed a watermark on the right extreme of their desktop showing the current Windows 7 version and build number.However this has been removed in the Windows 7 final releases that we have been using right now.
However, to display this sort of watermark on the desktop would actually help the network administrators in troubleshooting the windows errors.This is particularly true if the client is located at a farhter place from the administrator and the administrator wants to know the which version and build of the Windows that the client is using.
There's a simple registry tweak that makes this display watermark to appear on the Windows 7 desktop right above the task tray.Just follow the simple steps briefed below to apply this trick.
This trick applies to Windows 7, Windows Vista & Windows XP based computers.
Note: Please be cautious that you are going to work on the registry editor, any errant changes to the registry editor would result in a complete mess.Do make a backup of registry editor before starting this.
Steps:
1. Open run dialog box by pressing Windows key + R and type "regedit", click "OK".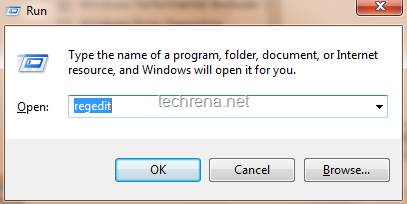 2. In the registry editor, navigate to the following path:
HKEY_CURRENT_USER\Control Panel\Desktop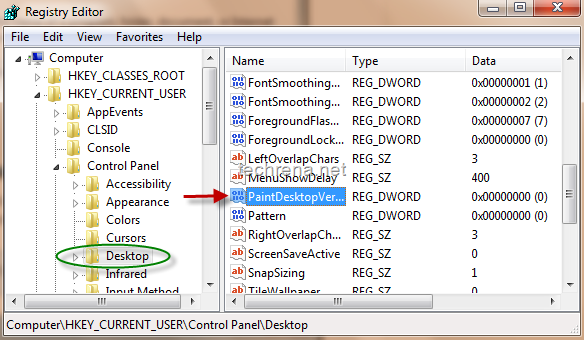 Point to "the key "PaintDesktopVersion" , right click on it and select "Modify" (or alternatively double click on it)
3. Change its DWORD (32-bit) value to "1" instead of "0" and click OK.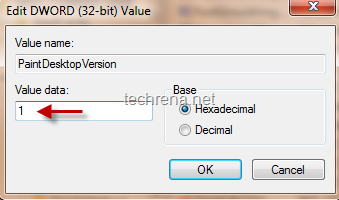 4. You may need to restart your system to see the Windows 7 version & build number watermark on your desktop.