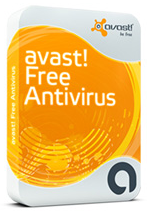 Avast, one of the popular antivirus software vendor has recently released the Avast Free Antivirus 6.0 version with some incredible features which you  normally expect to be available only in the paid version of any antivirus program. We are talking about the new features like AutoSandbox and WebRep included in Avast! Free Antivirus 6.0.
>> Apparently AutoSandbox, the  new security feature in the new version is the first automatic virtualization feature to be included in a major antivirus program. This will be used to run any suspicious applications and scripts in a safe virtual environment completely isolated from the actual machine environment.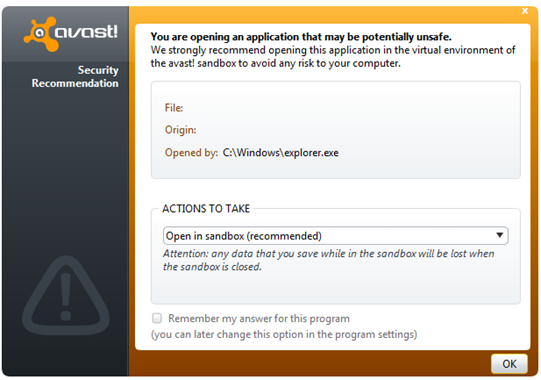 As you can see in the above screeshot, if Avast detects a potentially unsafe or suspicious program, it will ask whether you want to open it in the virtual environment of the avast (autosandbox).  If the application is actually found to be unsafe, the virtual machine will be shut down and the original computer remains safe.
>> WebRep , another interesting feature works based on the feedback from the global Avast user community.  The feature gives ratings to any webpage you visit (including search results) in the browser. It can quickly warn you about any potentially harmful webpage that you try to visit, based on the input from the millions of Avast users.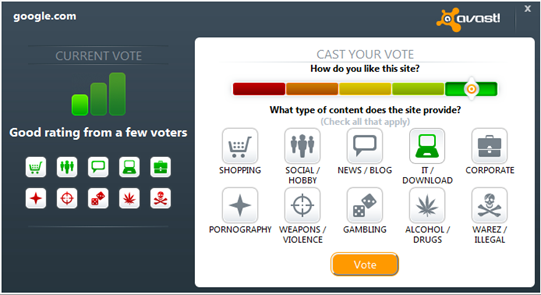 Avast! Free Antivirus is available as free download for Windows 7 and Windows Vista users (both 32-bit and 64-bit).
Download Avast Free Antivirus 6 (File size: 59.72 MB)