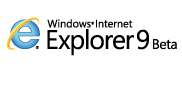 Microsoft has made the public beta of Internet Explorer 9 available for download. It has been a year-and-half since the release of Internet Explorer 8 and the internet world has since been eagerly waiting for the next version of the world's most widely used browser.
IE 9 is available for download for users using 32-bit or 64-bit versions of either Windows Vista or Windows 7 only. Windows XP users won't be able to install this version of the Internet explorer.
IE9 integrates perfectly well with Windows 7. With IE 9, users can easily pin their favorite websites to the taskbar with custom jump lists for each site. For instance, when you pin "Twitter" to the taskbar in IE 9, you will see the following jump lists which will directly take you to whatever page you want to see on Twitter (like direct messages, @ mentions, search etc.). This might well be a handy one specially when you pin sites like Gmail etc.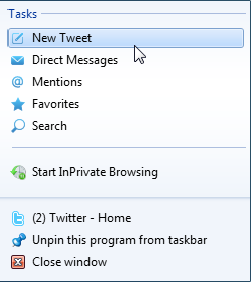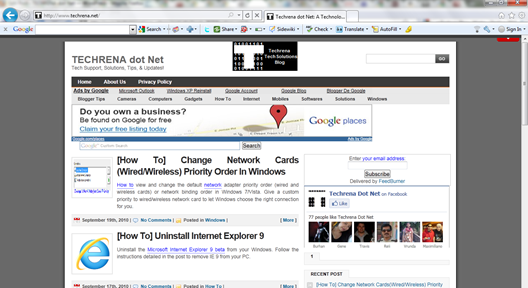 There are a lot more features to speak about, for the same reason Microsoft has launched an official website beautyoftheweb.com dedicated to the Internet Explorer 9. For a full list of features, see what's new in IE 9. IE 9 is available in many languages, choose the one as per your choice based on your current Windows language or simply whatever language in which you want to see IE 9 from the download links below.
Download:
Direct Download Links: Windows 7        32-bit 64-bit [Link expired]
Windows Vista 32-bit 64-bit [Link expired]
Note: Please note that Internet Explorer 9 will be installed as a Windows update and if you want to uninstall it in future, read How to uninstall IE 9.