FeedBurner is the service I use for serving RSS feeds of my blog to our readers as most of the others, FeedBurner being the most popular feed service in town.One feature that I most like in FeedBurner is its ability to offer RSS feeds via Email to those who have subscribed to the site RSS feeds by entering their email address.
FeedBurner keeps sending  your newest posts as emails to the subscribers using your email address as "from" address whenever you add new content to your site.
But how to keep track of the number of users who have subscribed via email to your feeds?
Well, the number that FeedBurner shows in "Subscribers' list isn't actually the total no of email subscribers, keep in mind that it also includes those who have subscribed using other RSS readers and news aggregators.
I just dug into this to know how to find the real number of email subscribers of my blog feeds.
Thankfully FeedBurner does show this number but this may not appear to common FeedBurner users like me at first sight.Ok, let me show you where in the world you find this number.
STEPS:

Click '"Email Subscriptions" link under "Services' menu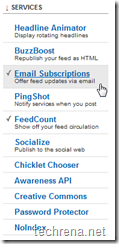 Find "Subscription Management" link under this menu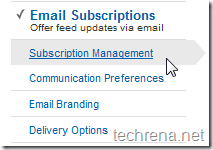 Under Subscriber Management section, you can see the "Total Subscribers".Now this is the number we wanted, this is the actual number of email subscribers of your feeds.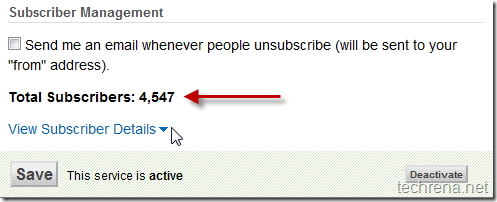 You can also search your subscribers list or you may export your subscribers list as CSV (Comma-Separated Values) file.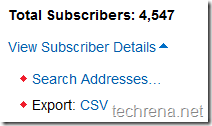 If you liked this post and want to follow more posts from our blog, just enter your email address to get updates directly to your mail box.