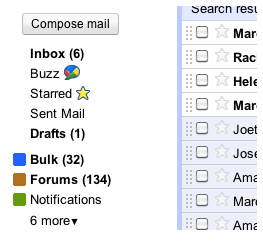 Gmail has just added new "Smart Labels" feature to its labs section that helps you to 'classify' and 'organize' your email messages. Gmail users already have features like 'filters', 'labels' and 'Priority Inbox' (launched last year).
Smart Labels works this way: Smart Labels automatically organizes your mail into Bulk, Notification and Forum messages (labeled as 'Bulk', 'Notifications', 'Forums' respectively). All the newsletters and other promotional messages would under the 'Bulk' label. All your social networking notifications, credit card statements etc. would go with the 'Notifications' label and finally all the email messages coming from online groups or forums that you have joined would go with the 'Forums' label.
Enable Smart Labels In Gmail:
Smart Labels is available as Gmail Labs feature. To enable this for your Gmail account, go to Mail Settings > Labs, locate "SmartLabels" and choose "Enable" radio button against it. Click "Save Changes" button to save your settings.
You should now see the new labels in your inbox.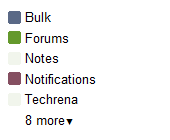 If you have been using Gmail filters, you must find really easy to edit these new Smart Labels as well. To edit any of the Smart Labels (Bulk, Forums or Notifications), just visit "Filters" tab under your Gmail settings and you can edit these labels as you do with usual filters.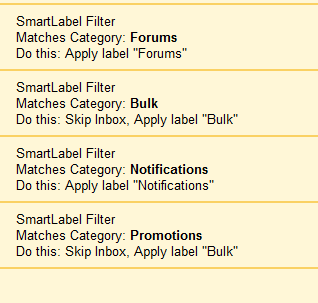 In case you feel any email message is wrongly labeled, you can report it by hitting the dropdown menu next to the message and choosing "Report Miscategorization".