This isn't our conventional 'How-To' article, but still some readers who are just beginners of RSS feed readers/ aggregators may want to know these little things about importing/ exporting feeds in OPML format.
OPML stands for Outline Processor Markup Language.This is now being used for exchanging list of web feeds between various web feed aggregators.In this small tutorial, we are going to explain how exactly this importing and exporting via OPML is done.
Importing / exporting feeds in Google Reader:
Login to your Google reader account.Click on "Reader settings" on the top right corner of your window.

Navigate to "Import/Export" tab under settings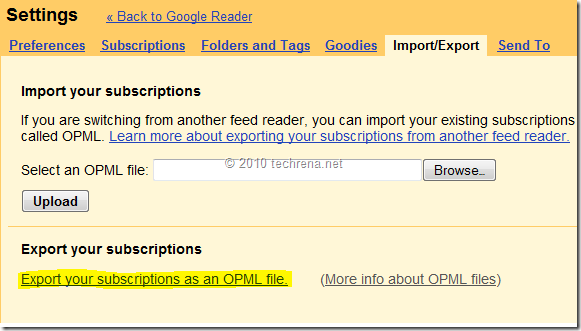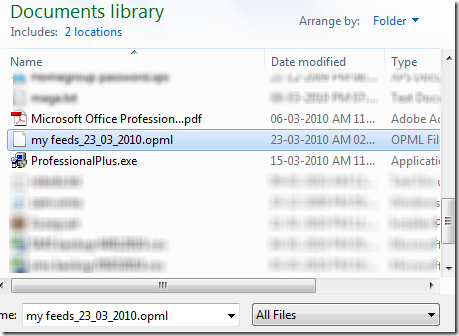 Now here you can find options to export your subscriptions as an OPML file or import your existing subscriptions OPML file.Isn't it simple ??
FeedDemon & RSS Bandit :
FeedDemon is the popular RSS feed aggregator for desktops which supports synchronization with Google Reader.
Importing and exporting feed subscriptions as OPML files is a lot easier in these readers.You can directly access "Import Feeds/ Export Feeds" options under "File" menu.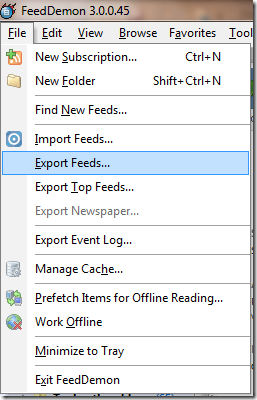 Similarly in Rss Bandit, you can Import Feed or Export feeds from the "File" menu,or suing shortcuts Ctrl + I or Ctrl + E.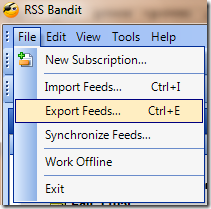 Is your operating system is Windows 7/Windows Vista? If so, you can use "Feed Headlines" gadget show feeds from your feed subscriptions.Stay tuned to this blog to know how to do it.