Google today has announced that it has officially added Google Fast Flip to Google news homepage.Fast Flip, the article-reading service which was launched in September 2009 is still in Google Labs though. You can find Fast Flip at the bottom of the Google News Homepage (U.S).
Fast Flip grabs the screen shots of the newest articles from the popular news papers, magazines, blogs etc. (total news sources at present 90).Google decided to add this feature based upon the positive feedback that it got from the users (??).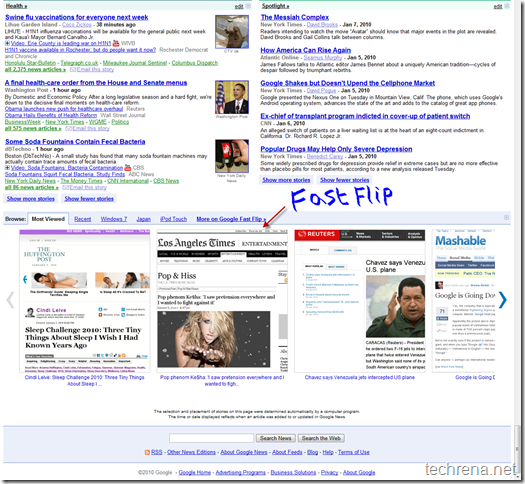 We've found that the speed and visual nature of the service encourages readers to look at many articles and, for the ones that catch their interest, click through to the story publishers' websites.
Currently Fast Flip service in Google News is available only in the U.S. English version.