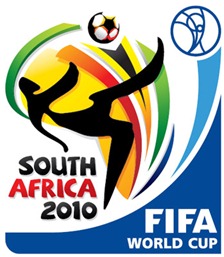 The 2010 FIFA World Cup is all set to kickoff today (June 11, 2010) with the first match to be played between South Africa Vs. Mexico. The best way to watch Soccer World cup matches live is to sit out in your home, relax and enjoy the live action your HDTV. But if you are away from home on your work or for some other reasons, being a big fan of football, you might still want to catch up with the all live action. Here we are coming up with a guide on different ways to watch 2010 FIFA World cup matches live streaming online on your PC as well as on your mobile phone.
FIFA World Cup 2010 Live Online Streaming:
1. ESPN, the leading sports network in the USA is offering online live streaming via ESPN 3. Starting from the World cup kick-off  on June 20th, ESPN 3 will stream all 64 games of FIFA soccer world cup 2011.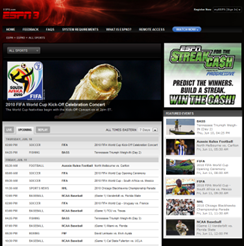 .
2. Canada's popular national public broadcaster CBC Sports website is set to stream every match live between June 11th to July 11, 2010.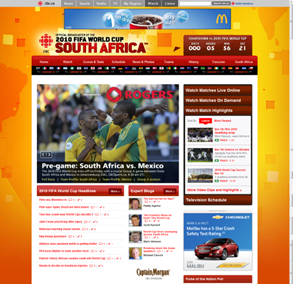 3. TVU networks, popular internet live streaming platforms is also expected to provide live streaming of  FIFA 2010 world cup matches.

4. BBC also steps into the live webcast arena with its BBC Sports website and the folks in the UK will be able to watch the live football world cup matches (in high quality) online.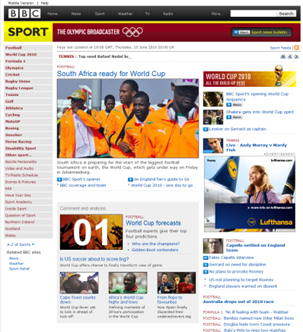 5. Apart from BBC, popular commercial television network in the UK, ITV will also be providing the 2010 FIFA World cup matches online streaming via ITV Live. Viewers can  see all 64 matches live including video highlights, real-time stats and much more.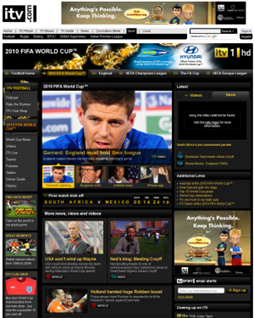 Live stream on your phone:
1. Optus, the second biggest Australian telecom company will be live streaming FIFA World cup 2010 South Africa matches free to the customers with compatible 3G mobile phones.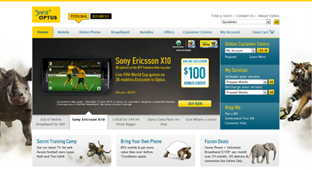 2. ESPN Mobile TV will stream 56 2010 FIFA World cup matches live including Kick-off, semi-finals and final with HTC EVO 4G and other Sprint phones ay 3G and 4G speeds. This is also available on
AT&T Mobile TV – $9.99 per month (available on limited phone models)
FLO TV – $14.99 per month
MobiTV –  $9.99 per month
Sprint TV – according to data plan
Verizon V Cast Mobile TV –  10 matches will cost $15 per month (on limited phone models)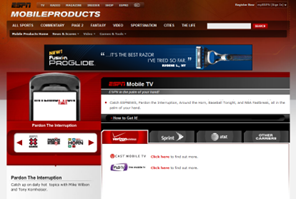 3. MobiTV [Update: Link expired] is another good application to watch live matches online on your phone. It supports many AT&T, Sprint and Verizon phones and also on T-Mobile with HTC HD2 device.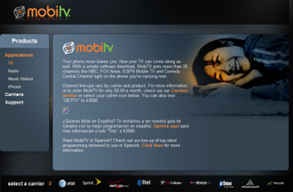 4. If you are using an iPhone, read about Top 6 fee World cup iPhone apps.
Follow FIFA 2010 WC updates on Twitter:
Follow the 2010 FIFA World Cup updates on Twitter from FIFA official Twitter account @fifaworldcuptm.
There are popular sites like Justin and UStream where some users may provide live streaming obviously through some illegal ways (like streaming their TV screen through a webcam etc.). They won't longer for much time and will be removed by the corresponding administrators of the websites.
Earlier we had covered live streaming of WWDC 2010 event and Oscars 2010 .