Do you frequently use chat in Orkut and iGoogle rather than using standalone Google Talk desktop client? And feel for the missing "File sharing" option that is available in Google talk ? You may not have to compromise from now on since Google has announced the introduction of file sharing option right inside the Orkut and iGoogle chat.
How To Send A File In Orkut Chat ?
Start chat in Orkut, and click on the "Actions" drop down menu and click "Send a file.."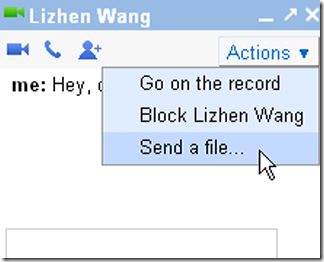 Select the file you want to share/send to your friend and click ok.Your chat buddy has to accept the file similar to how do it in Google Talk to receive the file.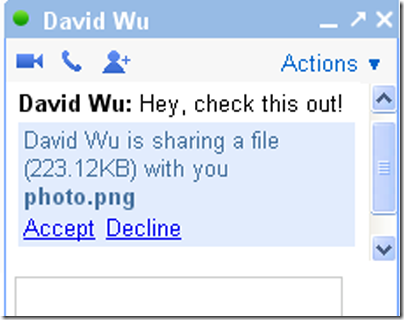 You can virtually share any file like pictures, documents, and other files with your friends while chatting in Orkut and iGoogle.
Google also promises that this file transfer option would soon be introduced in Gmail chat as they are working on it.