Firefox surprised every one last week by announcing launching out-of-process feature for plugins (via Firefox 3.6 Lorentz) that let the users to run the plugins in a separate process rather than in native browser process.What it means is that if a plugin crashes, it will not affect the rest of the browser as you can fix it either by reloading the page that restarts the plugin process.
And now Mozilla team has a taken a step further to add this feature in their latest release Firefox 3.6.4 Beta.Apart from this main feature, Firefox 3.6.4 also addresses other security issues.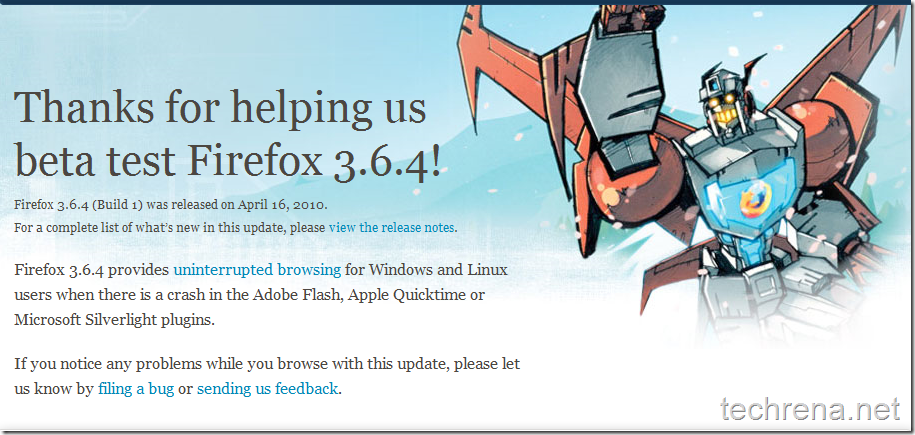 Firefox 3.6.4 provides uninterrupted browsing for Windows and Linux users when there is a crash in the Adobe Flash, Apple Quicktime or Microsoft Silverlight plugins.
Download Firefox 3.6.4 Beta
Direct download link (Windows – 8.2 MB – via Mozilla FTP) Update: Link expired.
P.S: Firefox 3.6.4 version is coming on May 4, 2010.Untill then, grab this beta version.