Backupify, well-known paid online data backup service is offering free signups to the service till January 31, 2010.After this period, however it'll be switched back to paid service, so you have to pay to use the service for unlimited data backup.
If you signup during this period, you will get a free account with unlimited data backup for all your online accounts.Currently Backupify supports the following services: (See How Backupify works)

Twitter

WordPress

Facebook

Google Docs

Gmail

Flickr

Photobucket

Delicious

Zoho

Basecamp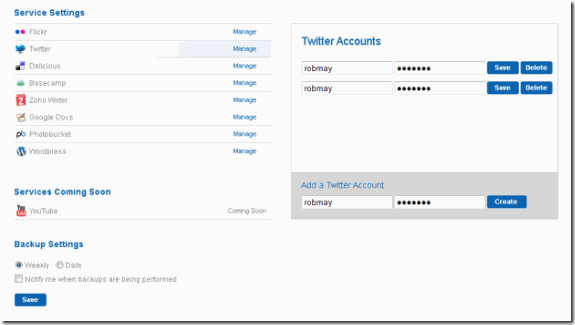 They are also working on to provide support for 'YouTube' service too.
SO remember the dead line Jan 31, 2010 and it remains free service with unlimited storage until then.
Awesome deal, isn't it? Go get your free Backupify account now.