If you are located in US and Canada, Google has some very good news for you. You can now make free phone calls to all your pals till the end of 2011. When this feature was launched initially in August 2010, Google said that it would offer free phone calls service to the U.S. and Canada till the rest of 2010. According to a recent blog post at Official Gmail blog, the free service has been extended through 2011.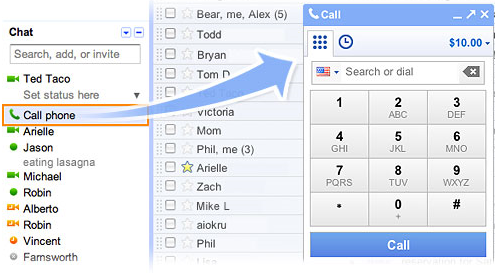 To get started with calling phone numbers in Gmail, get the Gmail voice and video chat plugin click on the "Call Phone" that appears at the top of your chat list and you will see the dial pad. You can either dial the phone number or enter a contact name to start a voice phone call. If you have a Google Voice phone number, you can even display it as the outbound caller ID and receive calls made to this number inside Gmail as well. It may not be as good as other leading VOIP solutions like Skype but still a decent one.While calls to the U.S. and Canada are free, calls to phones outside the United States are charged as per the following rates list.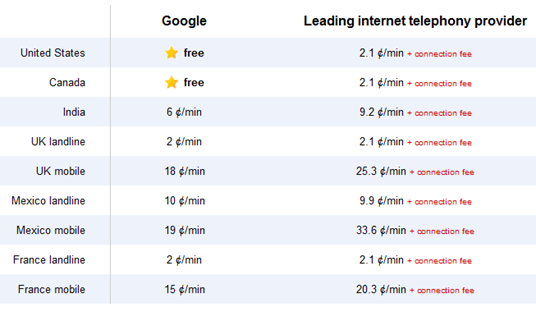 For more information, go visit gmail.com/call.