Google Analytics is a great data  management that everyone must use for their website, isn't it? Not a big deal if you just have one or 2 websites.But these are people getting compromised with just having gone or two sites? Not really, right. But how to manage all analytics of those sites at one place? Luckily, there is a much simpler solution in town.
Trakkboard is a desktop application that draws data across different Google Analytics logins and different Google Analytics profiles to display top level metrics all within the same view.
Built using the Google Analytics API, this application works based on Adobe AIR platform.So you must have first installed Adobe Air package first in your PC.
Pre-canned report widgets display the data from the API.What's more interesting is that this widget can pull data from API every hour.
How to get Trakkboard?
Enter Trakkboard site,
Enter your email and select accept GTC and click "request key"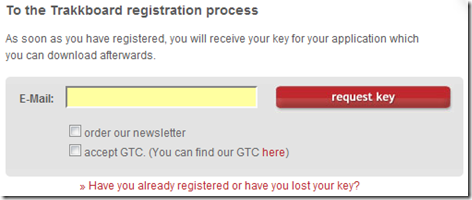 The key will be delivered to your email.
Open your mail and verify your registration, and download and install the Trakkboard application
After installing, you must complete the next 3 steps
enter your license key that has been mailed to you.
choose a password for the application
fill in your Google account details associated with Analytics in the step 3
That's it, add your various Analytics profiles and use it straightaway.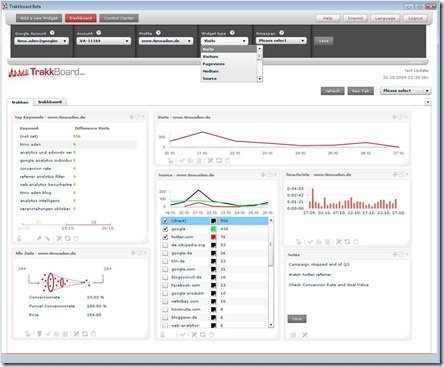 Have you tried it already? leave your comment
Note: Trakkboard is also available in German and Spanish