Google Buzz has just been announced and it's only available to few unlucky [:)] fellows initially.But if you are curious to know more about it or to use it before you could really get it into your Gmail, well there is a way for you, folks.
Trick here is although Google buzz is not available for all users at present, Google buzz layer by default has been activated to all the users.That means when you log in using your iPhone to Google Buzz page, you can actually see the Buzz layer where you can post updates and read updates from your followers and find more people to follow.So we are now going to spoof our User Agent to be as 'iPhone' so that we can see the Google Buzz mobile features in our big desktop screen.
STEPS:
Step 1: Go get a copy of Apple Safari browser and install it on your PC.
Step 2: Open Safari, open Settings by clicking on the 'gear' icon on the right most corner of the window and click preferences.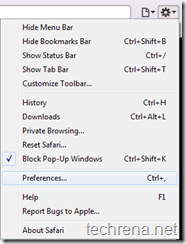 Step 3: Preferences window will be opened up.Go the 'Advacned' tab in the window and check "Show Develop menu in menu bar" option.Click ok and close the Preferences window.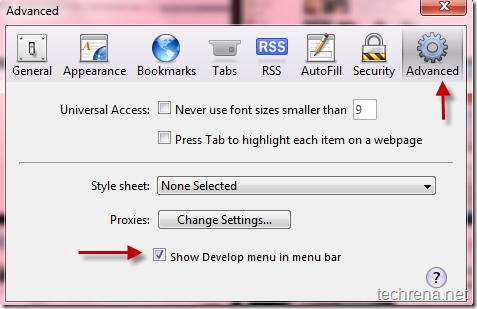 Step 4:  Navigate to "Develop" menu bar in your Safari broswer and under 'User Agent', select Mobile Safari 3.1.2 (iPhone or iPod touch)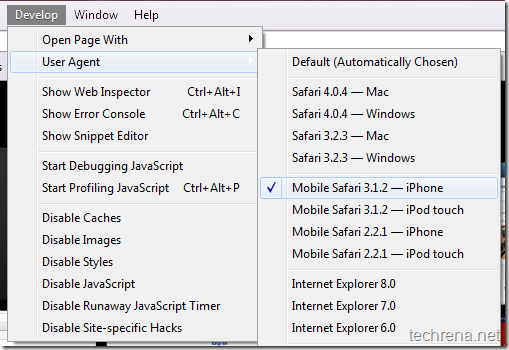 Step 5: Go to the address bar and type buzz.google.com and you'll see your Google buzz page similar to the one shown below.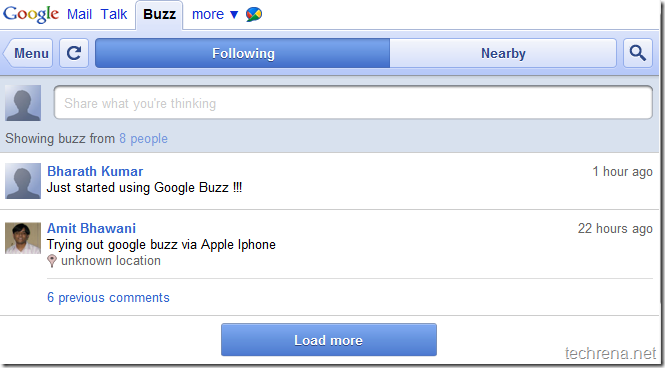 Please note that "Nearby" in Google Buzz doesn't work here as it works in an GPS enabled phone.