For all those lovers of Google's online RSS feed reader 'Google reader', here's an interesting new feature being added to reader.The new feature is being called 'Reader Play'.
Google has announced in a blog post earlier announced the launch of 'Google Reader Play'.Reader play offers you new way to see feeds in your browser, like a slideshow, the feed items will scroll one by one horizontally (you can use side arrows to move one by one or you can also start a slideshow).
By default, Reader play will show feed items that interests you (even if you haven't subscribed to them), you can always tell the reader about the items you like just by clicking the like button (rectangle one) below your feed items.
However, if you only want to read the visual display of feeds from your subscriptions, just go your reader page, scroll down to the subscriptions folder, click on the 'Top down' menu as shown below:

Select the last option "View in Reader Play" to start reading that particular subscriptions folder in Reader Play.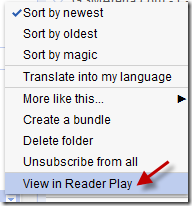 And the beautiful visual reading experience will start (as in the below picture ):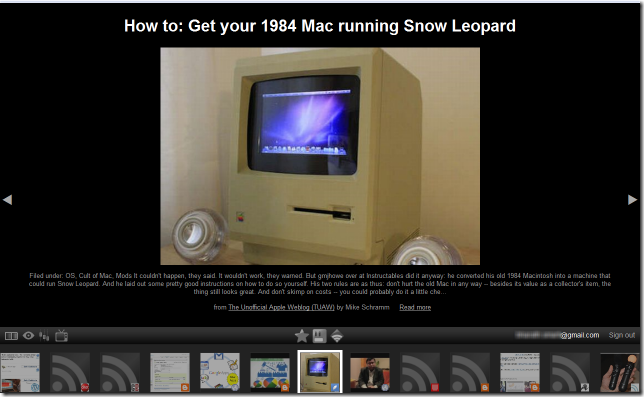 You always click on the 3 symbols below each item,
'Star' to mark items for later
'Like' items to tell the reader about what you like
'Share' to share the items with your followers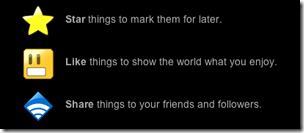 Tip : Read How to use Google reader to track changes in any website that doesn't offer feeds.