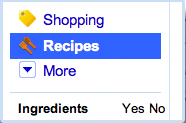 Are you having hard time trying to figure out the best recipe that could be cooked with the available items in your kitchen and within limited amount of time to serve your guests who came for a visit to your home? Wish you had a magic wand in your hands? Well, here is it! May not be a wand but just the right tool which could help you in preparing your recipes, the tool is 'Google Recipe View', a new search feature currently available for the users in the United States and Japan. Google's Recipe view is a new search filter that has been added to the existing filters on the left-hand panel.
To use this feature, go to Google.com, (Google.com/ncr for users located outside the US and Japan) and type a recipe for which you want to get the information hit the search button and then click on the "Recipes" link in the left-hand panel. You will immediately get the results for the concerned recipe along with ratings so that you make you decide on which one to go for.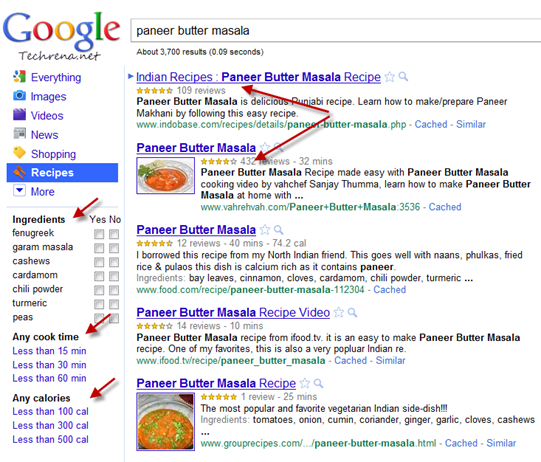 Closely look at the options in the left-hand panel in the results. You can narrow down the recipe search results by choosing the ingredients that you want to include or exclude: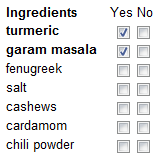 And if you are in rush for time, you can also get the recipe results that help you to cook the recipe in quick time:

You might also keep an eye on the amount of the calories that your recipe would serve to your guests. Fortunately there are filters available to narrow down your recipe search results based on the calorie count as well :

Give it a try, I'm sure you will find this pretty useful. Non-US and Non-Japan users can also get try the direct Google Recipe View landing page.
[via] Official Google blog