Well, Google has responded for the second time in the week of the launch of Buzz over the continuous increase in concerns regarding the privacy of the users using Google Buzz .
Google has taken some steps to address these main concerns (if not all), over the Buzz, adding some settings to it.
It's very rare that see hear the word "sorry" from Google, like this one:
We quickly realized that we didn't get everything quite right. We're very sorry for the concern we've caused and have been working hard ever since to improve things based on your feedback.
There have been mainly 3 updates in Google Buzz settings from Google based on the user feedback.
#1 No auto-following only auto-suggesting: Google has disabled auto-following in Buzz, you will see auto-suggestions suggesting people to follow instead.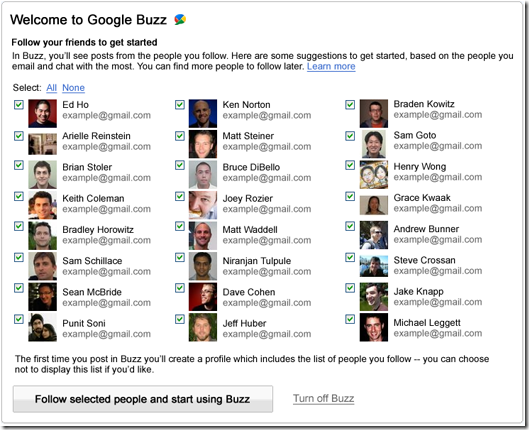 #2 Buzz will not connect your public Picasa Web Albums and Google reader shared items automatically.
#3 Disable Buzz completely:  Google has added a link under settings in Gmail tthat allows you to hide, or completely disable Buzz from Gmail