Google Webmaster central has today announced that it's going to conduct a fun and educational quiz for the interested webmasters.The quiz consists of 40 basic questions on topics that every single webmaster should know for successful SEO.
Of course, some questions and answers seem funny, ultimately it's fun answering those questions.
Quiz will be open till Wednesday, January 27 at 5PM PST.Go take the quiz and If you get them right, as kept in as am options for one of those question, Do the Google dance.Answers to the questions in the quiz will be posted in the Webmaster Central blog after Jan 27.What more? if you are the top scorer of the quiz, your username will be posted in the Google Webmaster Central blog post.That's lot of free publicity !!
Link: Take the Google Webmaster Quiz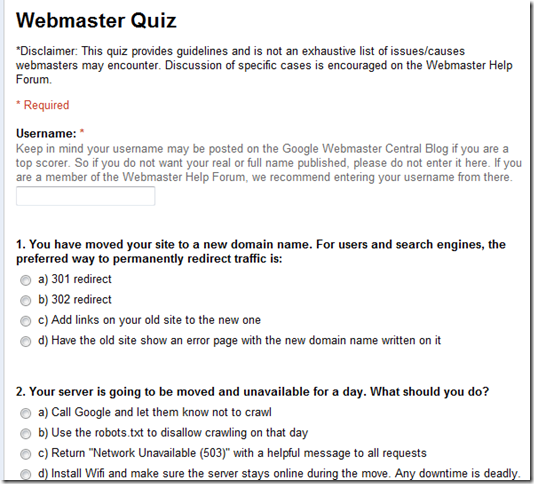 Sshh….Don't reveal the answers at least until Jan 27 !!