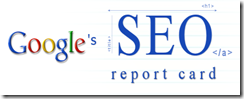 Google has released SEO report for its product pages for search engines.Actually, it is intended for Google engineers to analyze how the Google's product pages doing in search engines so as to optimize them for better SEO.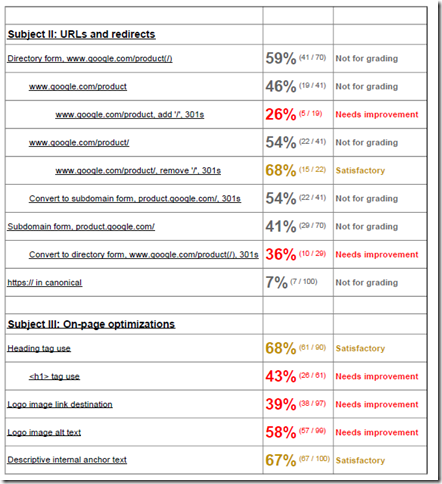 The report (PDF file, 49 pages in total) contains 3 Subjects:
Subject I: Search result presentation
Subject II: URLs and redirects
Subject III: On-page optimizations
These subject cover the all the basic tests and reports reports for better SEO.These are not just for Google employees, you can use this report perhaps to start preparing for your own SEO report for your site.This would be the perfect reference guide if you want to come out with such a report for your site.
Download Google's SEO Report Card
[Link updated]
If you want to start from scratch in Google's SEO, you may want to download Google's SEO beginners' guide which is available in more than 40 languages.