In windows 7, we can see recent items which you have opened using a specific program. This property in Windows 7 is a very good one. We can find our favorite files to be opened using a program in the start menu itself.
But, for some people it can be a trouble to their privacy. When we share a Windows 7 computer, others can easily see what files or even the programs which were opened recently by the previous user. In this case some of us may want to stop this feature from saving the recently open items or programs.
For example, I have opened some MP3 files using the Winamp player. So, if other people see then, they will come to know that these songs are some of my favorites . If I want to hide this then I need to disable this Recent items feature. This is just an example, it is more serious in case if you are handling sensitive data.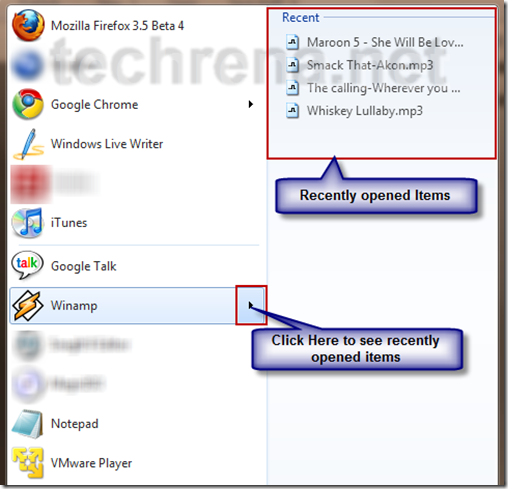 You can see the recently opened programs also. You can even hide the recently open programs if you want.
Just follow the two steps below.
Step 1: Open Start Menu. On the right pane of the menu, Right Click. Click on Properties. See the Screen Shot Below.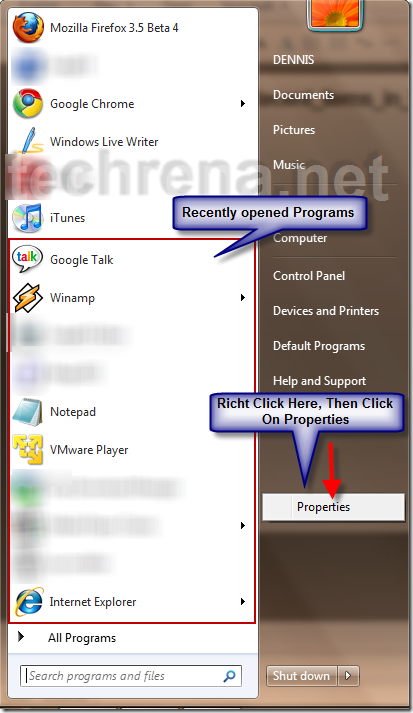 Step 2: In the Taskbar and Start menu Properties, Uncheck the features you want to disable. If you don't want to show recently open items then Uncheck it and Click on Apply then OK.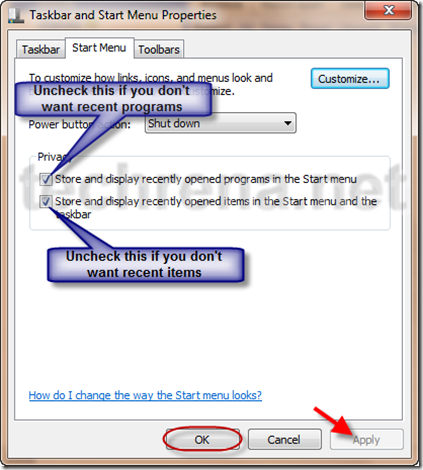 Note that you may not want to disable recent programs feature as it is very useful.
So you can customize your settings according to your needs and privacy. If you need any help in any of such Windows 7 features, just leave your query in the comment.