In Mozilla Firefox we can create and use more than one profile.This is also another useful feature Firefox. Here we will see how to create new user profiles and use it to browse more efficiently pertaining to each user.
This feature will enable Firefox as an Operating software for the web where each user profile can be thought as a different user in the computer.

Benefit of Profiling in Firefox:
Each user can develop his/her own profile according to their preference and desire. But there is another concept of profiling. A single user can maintain different profiles for different purposes. For example, for using the browser for Social Networking, the profile setting can be made a bit relaxed and all the scripts allowed to run. If you are using the browser for secure internet banking, then you can create a new profile with strict settings like disallowing scripts and cookies.
Enabling User Profiling in Firefox is very Easy. Just follow the steps below:
Step 1: Enable User Profiles in Mozilla Firefox Startup. To do this Just Create a different shortcut for Firefox and Right click on it. Select Properties and add the following in he Target.
-profilemanager -no-remote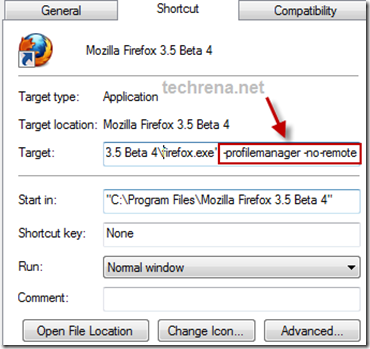 Step 2:  Create a user Profile: In order to create a user profile, open Firefox using the shortcut. Click on create profile button. Enter your profile name. Click on Finish.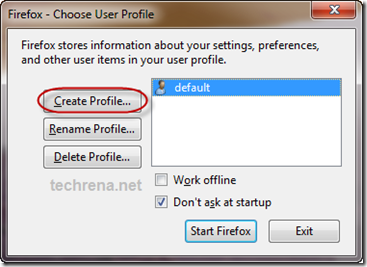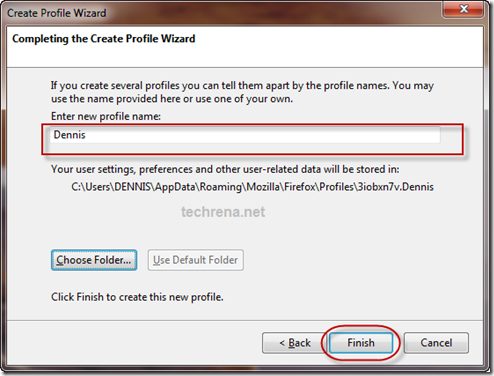 Step 3: Now open Mozilla Fire fox using the Created profile.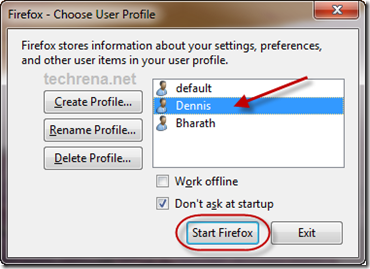 Now you can use your profile and customize the settings and preferences in the way you want your Firefox should behave.