Alert: IDT HD Audio Codec Windows optional update causing problems in Windows 7
There's a new optional Windows update showing up in Windows update from a couple of days, "IDT – Audio – IDT High Definition Audio CODEC".But there seems to be some problems with this particular update no please do not install this update hastily.Some users who have installed this have reported there was no sound output after installing this and rebooting the system.
Continue reading this post if you have already installed this and facing problems.
IDT – Audio – IDT High Definition Audio CODEC
Download size: 8.9 MB
You may need to restart your computer for this update to take effect.
Update type: Optional
IDT Audio software update released in March, 2010
More information:
http://winqual.microsoft.com/support/?driverid=20347177
Help and Support:
http://support.microsoft.com/select/?target=hub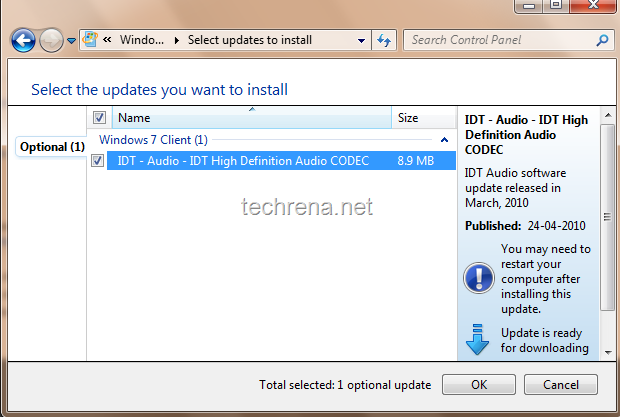 Update failed: error 80070103 (see the below screen shot)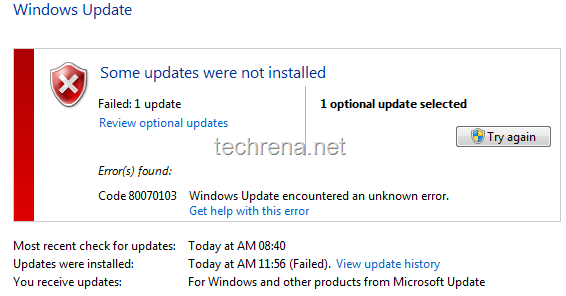 Solutions:
1. The easy way- All laptops :
The easiest and the most worked solution for this is to rollback the default windows driver ("High definition audio device") which was released in 2008 (12/12/08 or 06/27/08).This almost solves the problem.But if you are still getting the same problem, try downloading the latest update by following these steps:
2. Specific Notebooks:
HP Notebook users: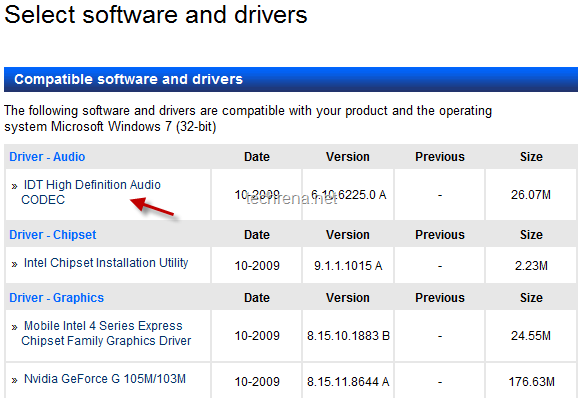 Go to this HP support site, enter your product name and search for drivers and download the latest
Dell Notebook Users:
Go to Dell.com and search for "IDT High Definition Audio Codec" in the search field and look for the latest update in the drivers section, choose and download the right update for your Windows.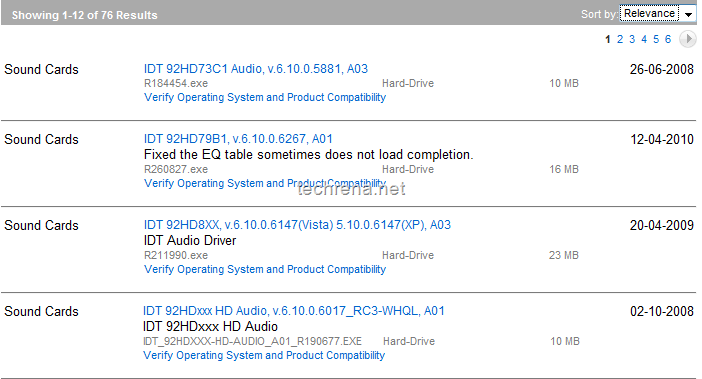 Alternatively, Dell users can first uninstall the IDT driver from the control panel and then download "SIGMATEL driver" from the Dell.com- drivers and downloads section.Let the program automatically detect your hardware and install the right audio driver for you.
Have you faced the same problem while installing IDT HD audio codec update? If so, how did you solve it? Tell us through comments..
Note: The solutions listed here are the probable solutions that may work based on the opinion of a small numbers of users who faced this issue.There is no guarantee that it will work 100% even after you try all the above steps.