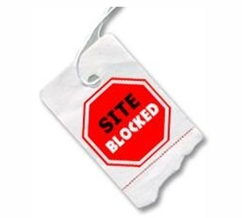 Blocking certain websites that may not suit the audience mainly in the case of children or workers has always been one such compulsory feature. In case you haven't spotted yet, there's one such option in Internet Explorer too. Here are the steps to block any website in Internet Explorer using IE's content advisor.
Steps:
1. Go to Tools > Internet Options in the Internet Explorer.
2. Go to "Content" tab under the Internet Options. Find "Content Advisor" under this tab. By default it would be set default. Click "Enable" option opposite to it.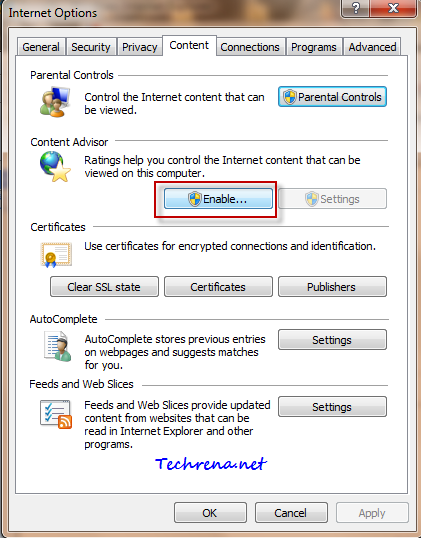 3. Go to "Approved sites" tab in the Content Advisor window. Type the URL of the website that you want to block in the text box and clock "Never" button. See the screenshot below: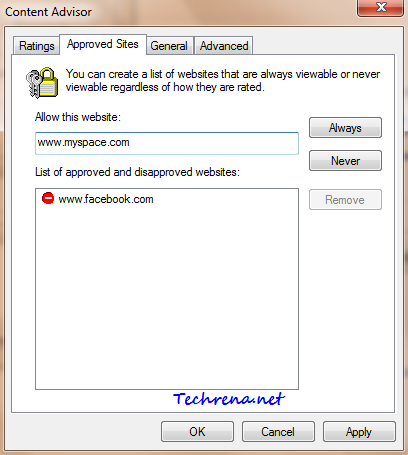 4. Click "Apply" once you are done and then go to "General" tab. Here you can choose whether to password protect the blocked sites that you added. Once configured, click "OK' to close the window.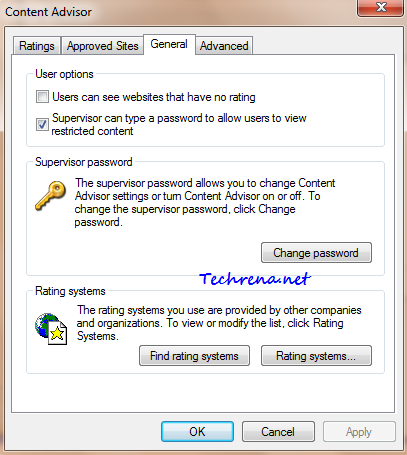 You will now be asked to enter the supervisor password for the content advisor settings.
5. Create a supervisor password and add a hint (recommended) which is helpful in case you forget the password in future. Close the window once you have done that.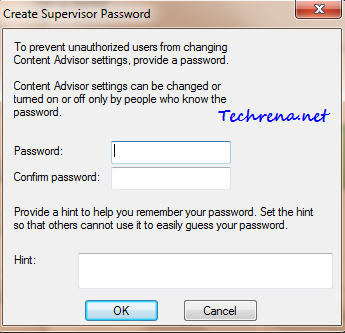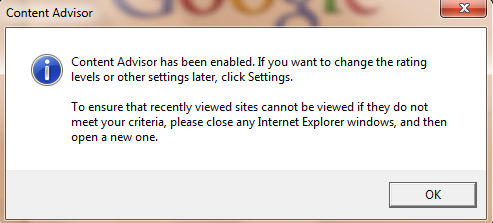 6. Now try to open any website that you have added in the block list. You will see the following prompt window, asking for you to enter the supervisor. User can view the website only if he knows the supervisor password.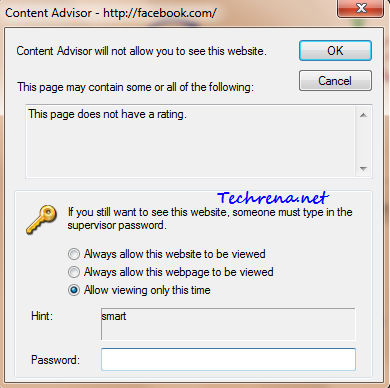 7. You can disable the content advisor any time by clicking the "Disable" button under the "Content Advisor". You will however need to authorized to do that by validating through the supervisor password.
For more tips on software, subscribe to Techrena's RSS feeds via email.