Yesterday I just opened Google as I usually do but I hit 'I'm Feeling Lucky' button without actually entering any search term in the search box.
And I observed something different at the bottom of the page.It's actually a countdown.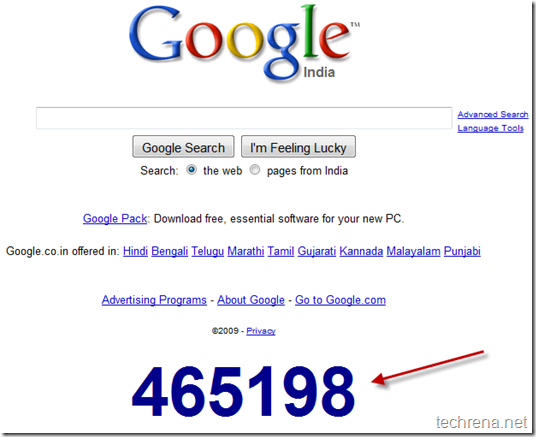 As you can see it is showing 465198 seconds to 2010, Jan 1st as of the time this post being published.You can use Google Calculator (via search) to convert this into hours.