Now a days we like a lot of things to be inbuilt. What about a inbuilt dictionary on your browser? Just double click on the word you want to know the meaning, zoom..the meaning comes up! This miracle is possible in Google Chrome installed with the Google Dictionary Extension.
The installation of Google Dictionary is very easy. It is just and extension in Google Chrome and takes very less time to install.

See the steps below:
Step 1: Go to the Google Dictionary Extension link below from your Chrome Browser:
Step 2: Click on the Install Button. Click Install again to confirm. That is it, is installed. You can see the installation confirmation.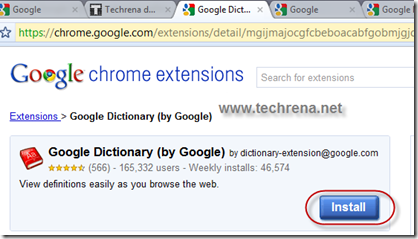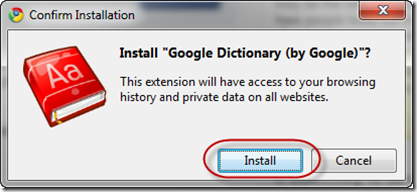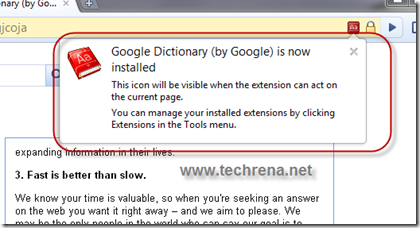 Now, while visit any website and if you find any word which you want to know the definition. Just double click on it. The meaning will be displayed. If you want to know more, click on More>>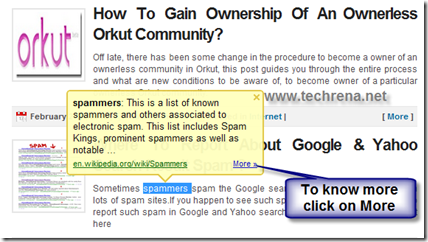 By default the settings will be to display the definition on double clicking the word. if you want to change the settings to the language see the steps below:
Go to Settings Tab and select Extensions.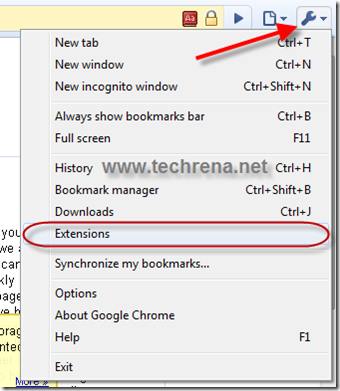 Click on options button.

Set the settings as you want.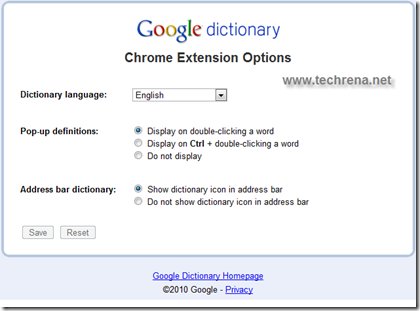 This extension is a very useful one. You don't even have to open the online or offline dictionary and search for the words. What you have to do is just double click.