How much do you know about the Intel processor you are using in your computer? Well here I am suggesting a useful utility software from Intel itself which will help you find out the properties of your processor and its capabilities.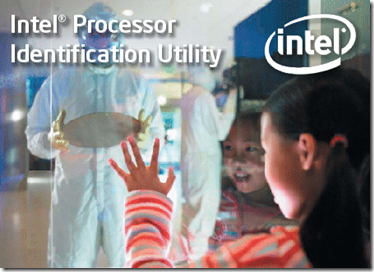 Just download the software from the Intel website given below. Install it to your system and start the program. http://www.intel.com/support/processors/tools/piu/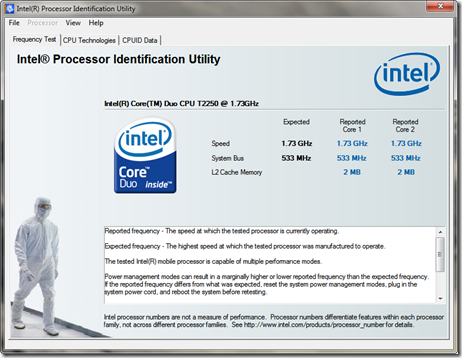 The first thing it shows is the frequency test. In the above image I have used a sample T2250 processor. The expected frequencies are the ideally laboratory tested ones. The reported ones are the currently operating ones.  Sometimes we can find that the expected and the reported may differ in some points. If the difference is more then you need to go for servicing.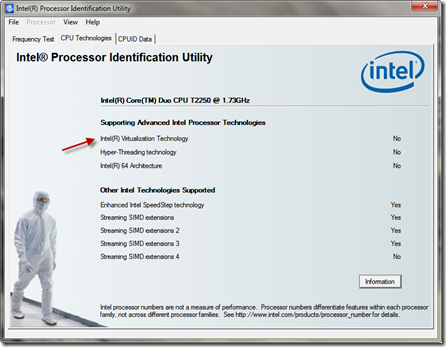 The next tab will show you the advanced technologies that are integrated to your CPU.  The Intel Virtualization technology is needed for running virtual Operating systems. Well if you are planning to install Windows 7 RC version and running Virtual XP then this technology is needed. It also shows the total number of streams of Simple Instruction Multiple Data extensions present in your CPU.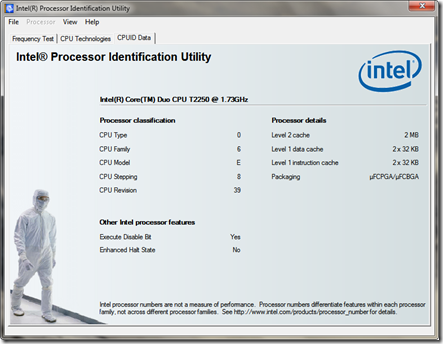 The last tab shows you the details and features of your CPU. The capacity of your Level 1 and Level 2 Cache are shown. The other details can also be noted. At last you can even save the details of your CPU to a text file. The thing why I thought of writing this post is that many of us are naive about our processors and expected it to run in the expected details. But we can find out more like the CPU BUS speed, Virtualization and HT technologies which are very much required when some critical operations are to be done.