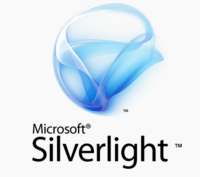 Microsoft has issued the security update KB978464, dedicated to solve the issues with Microsoft Silverlight.
The update KB978464 contains the file "runtime\Silverlight.3.0.exe". From this it can be said that the update actually is intended for the Microsoft Silverlight version 3. But the latest version of the product is Silverlight 4. You might need to check the version of Microsoft Silverlight installed on your computer. If you have the latest version on your computer, the update will fail to install saying "A newer version is already installed".
Download the update from the link below to install it in case if you haven't got the latest version of the Silverlight. This update has been released as part of the bulletin MS10-060 and applies for Microsoft Silverlight for Windows as well as for Macintosh computers(only for Mac OS X 10.4.11 (Leopard) or later versions running on an Intel-based Macintosh computer).
Supported Operating Systems: Mac OS X, Windows 7, Windows Vista, Windows X, Windows XP Service Pack 2, Windows Server 2008 & Server 2008 R2.
Download KB978464 (File Size: 4.7 MB)