Microsoft has released a new critical security bulletin "Microsoft Security Bulletin MS10-030" on May 11, 2010 addressing vulnerability in Outlook Express and Windows Mail that could allow remote code execution (KB978542) for Windows XP, Windows Vista and Windows 7.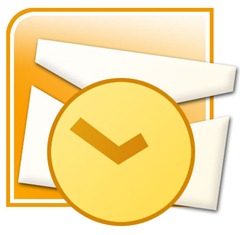 This new windows security update KB978542 addresses a privately reported vulnerability in Microsoft Outlook Express, Windows Mail & Live Mail which could allow remote code execution if the mail client user visits a malicious e-mail server setup by the attacker.Then the attacker may successfully exploit this vulnerability to gain the same rights as that of the mail client user, this could be even worse if the client user has administrator user rights.
Security Update KB978542 Rating:
Microsoft Outlook Express – Critical
Windows Mail – Critical
Windows Live Mail –  Important
Update Type: Important
Date Published: May 11, 2010
Download and Install this important security update to keep your Windows up-to-date.
KB978542 Direct Download Links:
Windows 7 x64 – Windows6.1-KB978542-x64.msu (3 MB)
Windows 7 32-bit  – Windows6.1-KB978542-x86.msu (1.8 MB)
Windows Vista – Windows6.0-KB978542-x86.msu (1.8 MB)
Windows Vista x64 – Windows6.0-KB978542-x64.msu (3 MB)
Windows XP –  WindowsXP-KB978542-x86-ENU.exe (1.3 MB)
For more details on this bulletin, read MS10-030
This critical update is part of Microsoft's Patch Tuesday (May 11, 2o1o) patches.Read about MS10-031.Also read about previously released bulletin from Microsoft, MS10-018