LayerView is a lightweight and flexible packet sniffer program for Windows which allows you to monitor what data has been sent or received by our computer. It supports most of the Ethernet and wireless adapters. As a native network packet analyser, the software allows you to see all the inbound and outbound TCP/UDP network traffic on your PC. This is pretty much useful for network administrators to identify inaccurate network packer and the network data to locate the bottlenecks on the network and maintain the seamless network data transmission without any hefty data errors.
LayerView is now giving away license key codes for free until January 19, 2011. A 3-user LayerView license for non-commercial use would normally cost us $39. But now you can grab this license for free. Follow the steps to get your free license/serial code:
1. Visit the LayerView License code giveaway page.
2. Enter your email address in the text box and click the "Email License" button to receive your free license key code to your email inbox.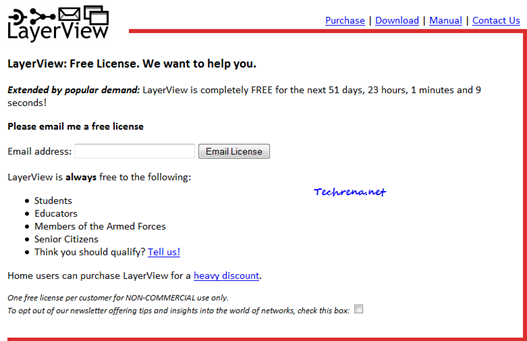 3. Before submitting the request, tick the checkbox at the bottom of the page to opt out of their newsletter (or leave it unchecked if you want to receive regular emails from them).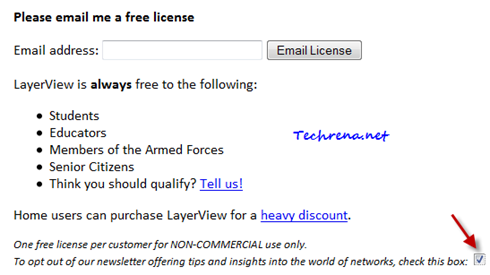 4. You should have got a email and it contains the link to download your free license (.license file) for the LayerView: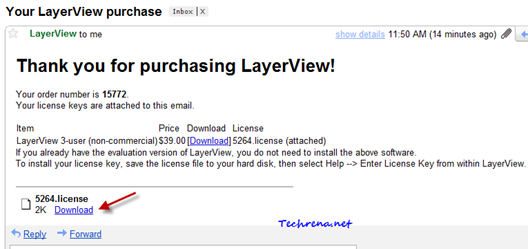 Download the LayerView and use the license key code that you have got.