The rumours about new LG Arena Smartphone (LG Arena Max LU9400) turned out to be correct, as LG officially launched this phone as LG Arena Maxx LU9400 on March 1, 2010.
The phone features a 3.5 inch touchscreen, optical trackpad, 1 GHz Qualcomm Snapdragon processor (on the lines of Google Nexus One, Sony Xperia X10 etc.), and a 5 MP camera.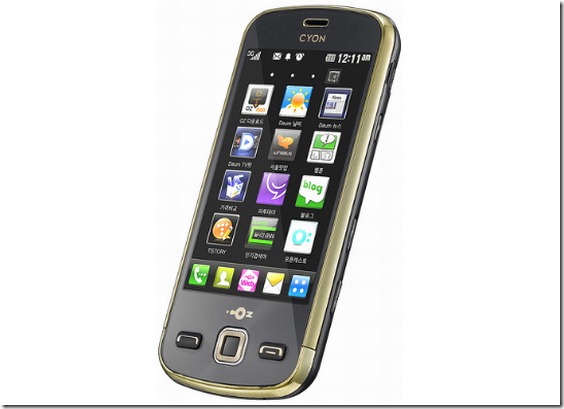 Brief List Of Specifications* :
3.5 inch WVGA touchscreen
Wi-Fi
GPS
1 GHz Qualcomm Snapdragon processor
5 Megapixel camera
mobile TV (T-DMB)
DivX support & HD Video support
Price: No info available as of now
[*] Full specifications to be followed in this post when the official press release event is held.
The phone has just entered the South Korean mobile market.
Via Telecoms Korea