LG has just officially announced LG GS290 (LG Cookie Fresh GS290).
Last week we have covered about LG Cookie Pep GD510 launch in India, LG has announced another Cookie phone, called LG Cookie Fresh aka LG GS290.LG announced about this in their Korean official website.
LG Cookie fresh is touchscreen phone, with 2 megapixel camera, 3 inch WQVGA touchscreen display,the phone also boasts of a 3.5 mm audio-out earphone jack, "cartoon UI", Push e-mail service, inbuilt social networking direct access applications (Facebook, Twitter etc.).
The phone lacks 3G and only sports a 2 MP camera compared to LG Cookie Pep and LG Cookie Plus.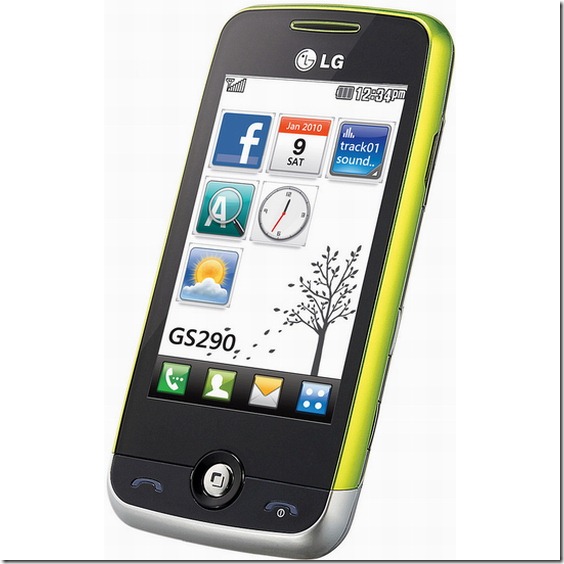 Brief list of specifications*:
Brand Name
LG GS290
aka
LG Cookie Fresh
Camera
2 Megapixels
Max res:1600×1200 pixels
Audio Playback formats
eAAC, MP3, WAV
Network
EDGE, GSM
3G ?
No
Connectivity
Bluetooth v2.0 with A2DP
MicroUSB
Colors
Red, blue, pink, purple, light green, silver
The LG Coolie fresh (& Cookie Plus) will be launched in Europe from this month in lots of color variations (mentioned in the above table).LG is also planning to sell these two models in more than 50 countries by the end of this year.
Price*:
No official word yet.But expect Cookie fresh to be cheaper than LG Cookie Plus/Cookie Pep phone.
[*] The specifications list and price list will be updated as soon as the phone gets launched officially.