If you own a website or blog and using Google Analytics and Google Webmaster tools services on your site, you can now link both these services to more quicker access within one service to the other. A post on Google webmaster central blog describes that once you link your site's Google Analytics profile to the corresponding Google Webmaster Tools account, even though you won't be able to see data sharing like your linked Adsense – Google Analytics account, you can still see some quick links to access few Analytics features right inside the Webmaster Tools. For instance you can now see the referring pages report of the Google Analytics profile from the "Links to your site" page in Webmaster Tools.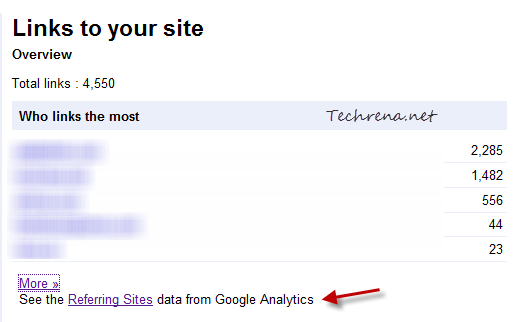 Follow the steps to link the Google Analytics profile of your site to the Webmaster Tools provided you have both of them on the same Google account.
1. Go to Google Webmaster Tools dashboard and locate the site for which you want to link.
2. Click on the "Manage" drop-down button to expand the menu and click on the "Google Analytics profile" link.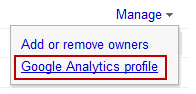 3. Choose your site's Google Analytics profile from the list and click the "Save" button.

That is it.